Where is the best place to camp for free in PEI?
Answer by: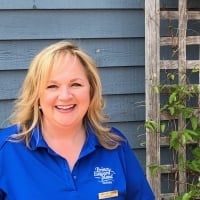 Hi Anna,
This is a tough question! There really isn't any free camping in PEI. I am sure people have pitched their tents here and there over the years but I have to advise that this would be at your own risk. We are such a small place with so many rural areas it would be hard to know what is private property and if you would be trespassing or not.
That being said, PEI does have lots of wonderful campgrounds where unserviced lots are very affordable (starting around $25.00).
Happy camping!
Valerie
Daniel Davies
Raleigh, North Carolina
Asked: Planning a bicycle tour in August for 10 days with five days in west & east and riding 50-65 km per day . Pls recommend town/villages as base locations, weekly rentals and circular itineraries.
Bob McDoogle
Toronto, Ontario
Asked: How do I keep my 3 and 6 year olds happy and entertained in PEI?
Theresa Nickel
Cold Lake, Alberta
Asked: We would like to go on a shorter bike ride on confederation trail but have no idea where to start or where to rent bikes?