Where would we go to hear and see authentic Irish music and performers in Charlottetown?
Answer by: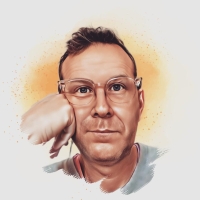 Hi John,
There are plenty of places to hear and see traditional Irish, Scottish, and Island music and dance, particularly in the summer.
The Benevolent Irish Society hosts many events during the summer from music to food to lectures. Also, there are an incredible number of ceilidhs held all summer long (ceilidhs.ca). You could go to one every night of the week!
Finally, there are a couple of pubs in Charlottetown that feature traditional music most nights. The Old Dublin Pub on Sydney Street and the Old Triangle on Great George Street are two good examples.
I'm sure you will find something right up your alley.
Enjoy your visit to PEI!
Rod
Daniel Davies
Raleigh, North Carolina
Asked: Planning a bicycle tour in August for 10 days with five days in west & east and riding 50-65 km per day . Pls recommend town/villages as base locations, weekly rentals and circular itineraries.
Bob McDoogle
Toronto, Ontario
Asked: How do I keep my 3 and 6 year olds happy and entertained in PEI?
Theresa Nickel
Cold Lake, Alberta
Asked: We would like to go on a shorter bike ride on confederation trail but have no idea where to start or where to rent bikes?