Confederation Trail: Points East Coastal Drive Cycling
Morell to Elmira
The Morell to Elmira section is a moderate 54 km trail that will take you through some of the most scenic coastal views.
This route is full of photo ops, so be sure to slow down, enjoy the views and bring along a camera.
You'll find yourself riding over the 235 foot long Morell River bridge at km 221 – the longest bridge along the trail.
Enjoy overlooking the St. Peters bay as you cycle through kms 219-230.
Check out local shops at km 231 at the St. Peters Landing and nearby at St. Peters Bay Craft & Giftware.
Stop at McVarishs' Pond and see the newly installed hybrid fish ladder.
Brush up on the history of railroading on Prince Edward Island at the Elmira Railway Museum located at km 273.
Branch Trail Stratford to Murray Harbour
The Stratford to Murray Harbour section is a moderate 80 km trail that will take you through farmland communities and small town fishing villages.
Step back in time at Orwell Historic Village, just a short cycle away from Uigg at km 35.
Veer off the trail at km 62 and visit Wood Islands Lighthouse and Interpretive Centre. You may even see the Northumberland Ferry.
Stop by Buttercup Café & Books at km 74 in Murray River and visit the small fishing village of Murray Harbour at km 80.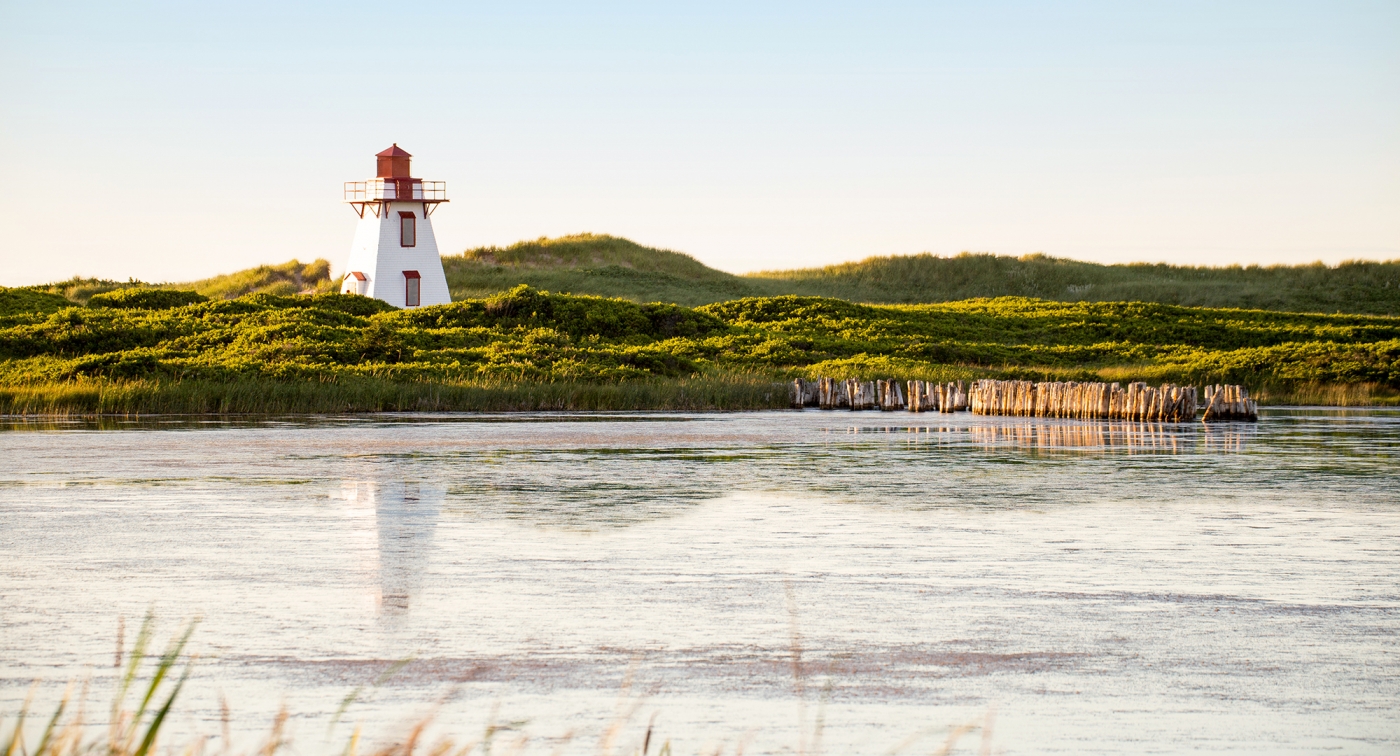 Branch Trail Mount Stewart to Georgetown
The Mount Stewart to Georgetown section is a moderate 39 km trail that takes you through farmlands and provides views of the Hillsborough Heritage River.
Mooney's Pond at km 11 is a hidden gem you will not want to miss.
Peake's Tee is a great spot to stop and grab a bite to eat.
You'll be one with nature at kms 20-22 as you cycle through the wetlands, wildlife and wild orchids.
Check out Canada's smallest library at km 29 in Cardigan.
Explore the seaside town of Georgetown at km 39.
Branch Trail Cardigan Junction to Montague
The branch trail from Cardigan Junction to Montague is an easy 10 km trail that will take you through wooded wetlands and vistas.
Looking to take a break from cycling? Rent some golf clubs and test your swing at Brudenell River or Dundarave golf courses at km 3.
You'll reach the highest altitude of this section of the trail at km 3 on the Brudenell Bridge.
Explore Montague's train station, marina and wharf at km 10.
Learn the history of Eastern PEI at the Garden of the Gulf Museum in Montague at km 10.
Relax with a pint while overlooking the beautiful Montague River at Copper Bottom Brewery.
Branch Trail New Harmony Junction to Souris
The New Harmony Junction to Souris section is an easy 8 km trail that takes you along the Souris River.
Go for a swim at the Souris Beach Provincial Park and enjoy the warmest waters north of the Carolinas.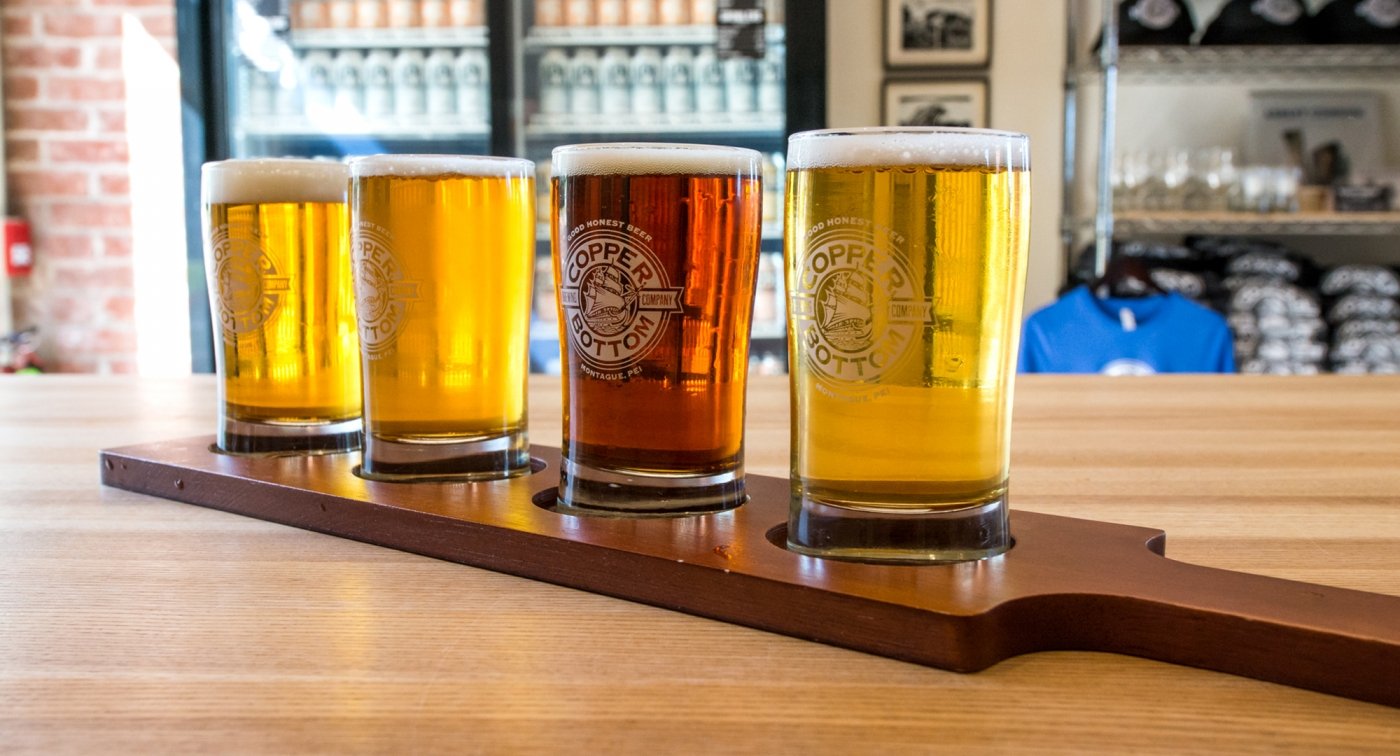 More Itineraries You Might Enjoy