Don't hibernate
Activate on the Island in winter!
When the snow falls, adventure calls on Prince Edward Island. Whether you choose to hike the trails, hit the slopes, ride a fat bike or slow the pace with a horse and sleigh ride, it's all about togetherness and appreciating the great outdoors in winter. Come for lively events and entertainment, comfort foods and endless trails. We promise, there isn't a sight more charming than this Island dusted with snow.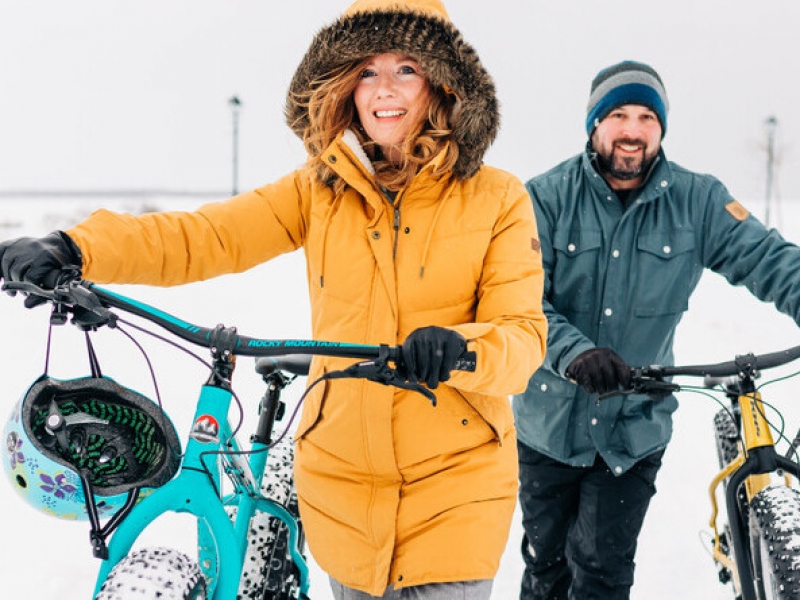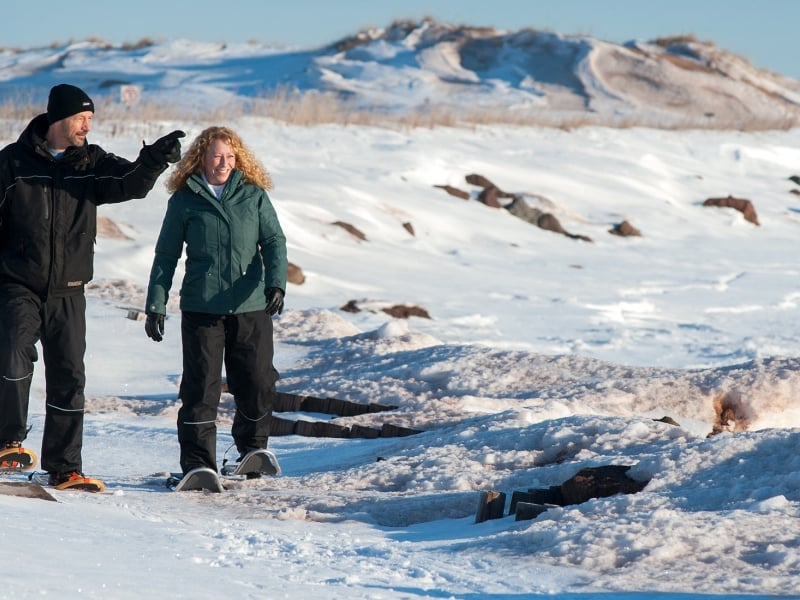 Hiking and Snowshoeing
From tip to tip, our small towns, rural communities and urban areas are abundant with winter trails. The rolling hills of Bonshaw, the stunningly tall snow-covered trees of Winter River, walking parallel to the running water along the Dunk River at Scales Pond… just a few of the tranquil spots to discover. Snowshoes recommended.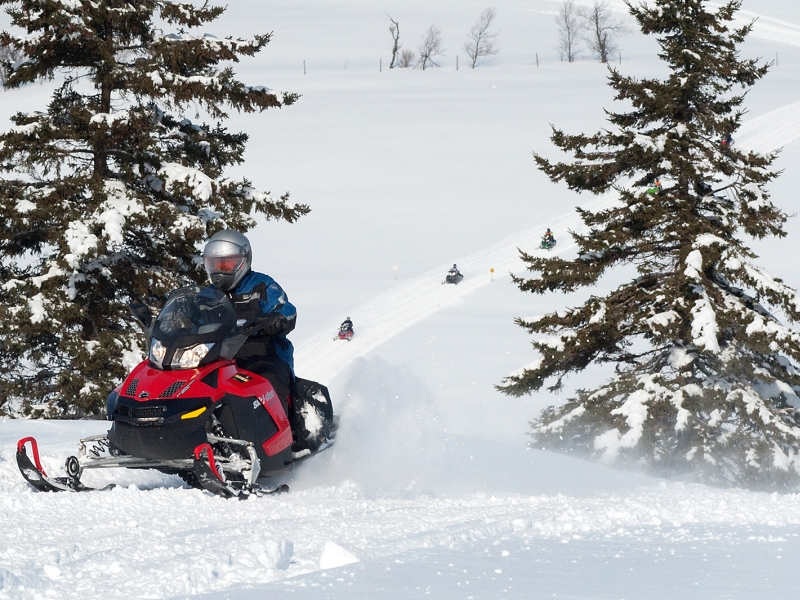 Snowmobile and ATV Trails
Prince Edward Island offers some of the finest snowmobiling in the country with 900 kms of groomed trails. Permit holders can ride the Confederation Trail and other trails that intersect it. ATV riders know that the season doesn't have to end when the snow flies. PEI has three winter ATV clubs with over 200 kms of groomed trail in the North Cape Coastal Drive region. A New Brunswick, Nova Scotia or PEI trail pass is required.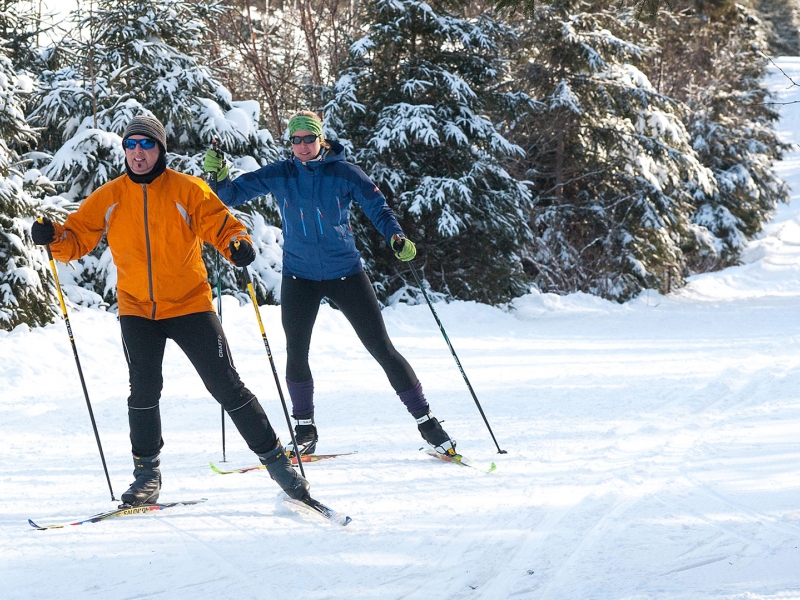 Mark Arendz Provincial Ski Park at Brookvale
The Mark Arendz Provincial Ski Park at Brookvale is located in the central part of Queens County and has lots of fun activities for winter enthusiasts of all ages, including x-country and alpine skiing, snowboarding, snowshoeing and a tubing hill.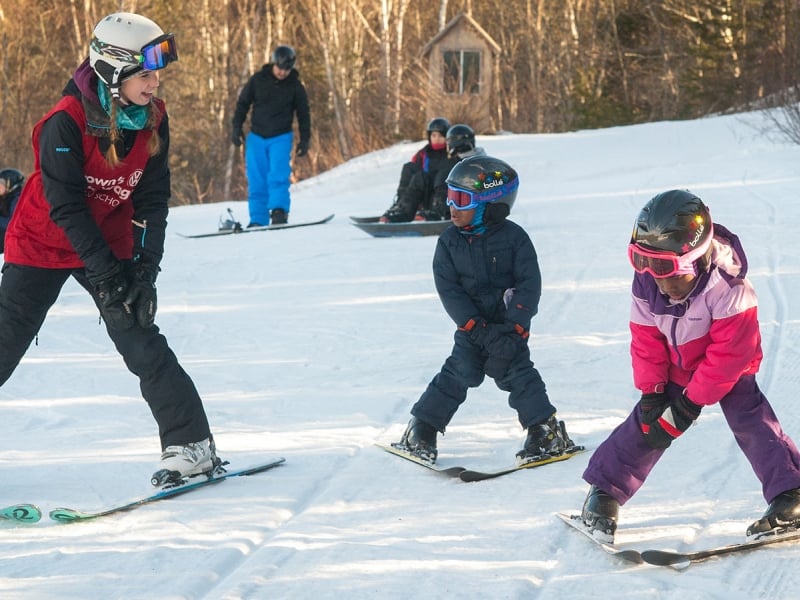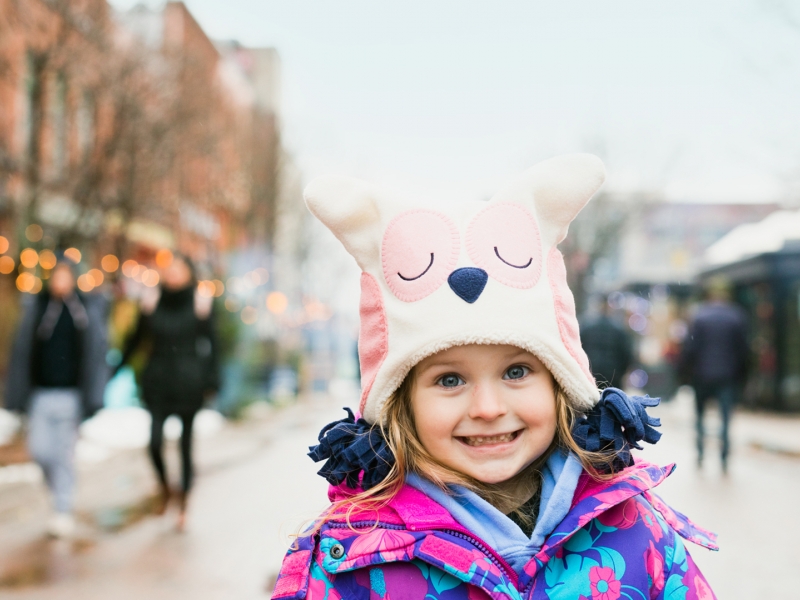 Winter Packages
With our extended winter forecast calling for a 100% chance of fun, it's time to gather the family or a group of friends to celebrate winter with a getaway to Prince Edward Island. Our winter vacation packages make it easy, one click and you're done! Let someone else do the planning and just look forward to your vacation.