I'm coming to visit PEI in a month from now What the coolest places to see, visit, do and eat there? Thanks! Darla
Answer by: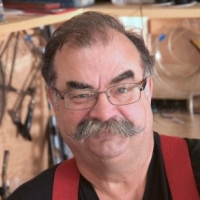 Hello Darla,
Now that is a hard question, "what is the coolest thing to do on PEI?" Now age does come into this question, hanging out at Basin Head Beach is cool for the younger crowd; Kings Castle Park is cool if you want to relax with the kids.
Doing a craft beer tour can be very cool. (With a designated driver of course).
Clam digging and cooking them yourself is really cool if you like the outdoor adventure.
We have ocean kayaking for the fit and some of the best biking trails in Canada.
Catch a play at Georgetown's Kings Playhouse or one of my favourites take the Arts and Heritage Trail and visit working artists (like me LOL).
There are lots of cool things around here, come on down and fill up!
Best regards,
Peter
Frankie Veenbaas
Calgary, Alberta
Asked: I am coming to New Brunswick in October to visit with family and staying near Shediac. We want to come play a round of golf in PEI and do a costal drive! Based on distance, what would you recommend?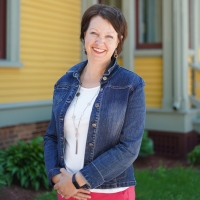 Kathy Schacter
Newmarket, ON
Asked: Interested in an excursion - deep sea fishing in Cavendish. Any suggestions who we should contact. Also where can we rent bicycles?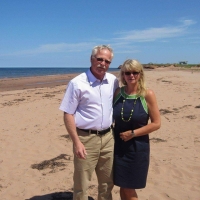 Lynn Langdon
Ancaster, ON
Asked: Hi, I am considering a 6 day trip to PEI the last week of October. I was wondering what the weather is like at that time of year? Would we have missed the fall colours? We want to tour the Island. Any suggestions would be appreciated.