Arts and Culture Itinerary
Prince Edward Island is Canada's smallest province, but our cultural offerings are second to none. Tour the Birthplace of Confederation and see where Canada became a country. Browse galleries filled to the brim with beautiful, one-of-a-kind works by our many gifted artisans. Where else can you take in a world-class theatre production and dine on freshly-caught lobster in the same day?
Day One: Charlottetown
Start your cultural exploration of PEI where it all began: Province House National Historic Site. Walk in the footsteps of the Fathers of Confederation and learn how this magnificent example of neo-classical architecture remains at the centre of political life for Islanders today.
Explore Beaconsfield Historic House, built in 1877 for a wealthy shipbuilder and merchant. Step back in time to the elegance of the Victorian era.
Enjoy a cold brew at PEI Brewing Co., a brewer and distributor of all-natural craft beer. They brew using all natural ingredients, no preservatives or additives, just fresh PEI water, malted barley, hops and yeast.
If you're looking for water adventure, connect with Saga Sailing Adventures to experience the thrill of sailing from the Charlottetown waterfront and along PEI's south shore.
Finish Day One with dinner at Lobster on The Wharf before taking in a performance at The Guild or the Confederation Centre of the Arts.
Day Two: Orwell - Point Prim - Wood Islands - Little Sands (Points East Coastal)
Start your day at the Orwell Corner Historic Village which represents a small village of the 1890s. Enjoy regular daily programming (July and August) such as candle and ice-cream making, working farm and blacksmith shop, tours of the agricultural museum and treats from their tea room.
The Point Prim Lighthouse is the island's oldest lighthouse, built in 1845. Climb 60 ft. above sea level for a magnificent view of Northumberland Strait and Hillsborough Bay from this unique, round, brick structure which is classified as a National Heritage Site.
If you love lighthouses you'll also want to visit the Wood Islands Lighthouse Museum which offers a truly unique experience where you can tour rooms with names such as Rum-Runners Den, Phantom Ship Loft, and Ice-boat Landing. Finish your tour in the Tower Top with an amazing 360º view.
Finish your day with a visit to the Rossignol Estate Winery, located in Little Sands, offers a remarkable variety of premium quality table wines, fruit wines and liqueurs. Visit the farm winery, vineyard and art gallery, where you can enjoy the panoramic view of Northumberland Strait, sample fine wines, and peruse a wonderful selection of original artwork created by local artists.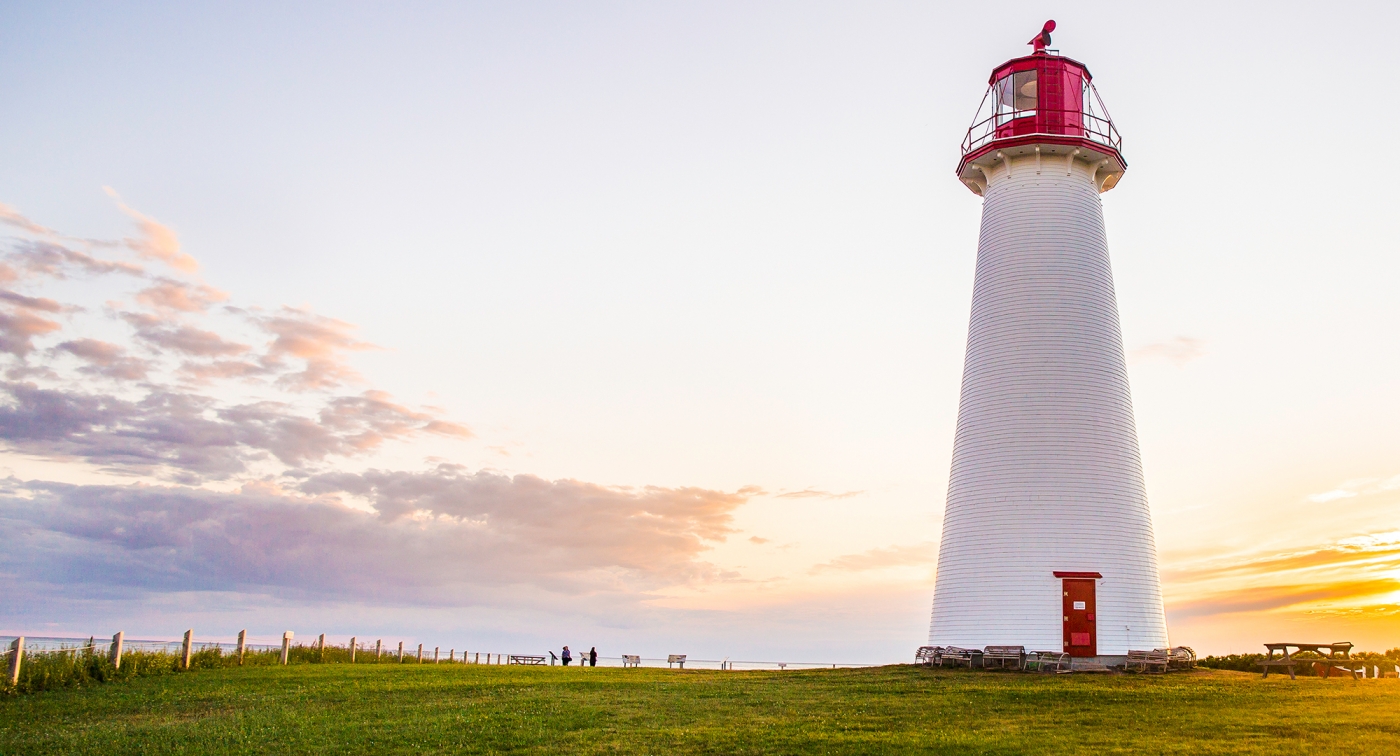 Day Three: Charlottetown
Stretch your legs on the Confederation Trail. The former railway line is now a trail stretching from one end of the Island to the other. This is the perfect way to see PEI on foot or bicycle.
A great outdoor activity that will get the adrenaline pumping and can be enjoyed by people of varying fitness, ability level and age is the Rise and Climb Adventure Course. A high-ropes and zip line park spread across three levels of poles scaling upwards of 50 feet with over 46 elements and zip lines to enjoy!
Cool off with a visit to Cows Creamery, where you can see how Canada's best ice cream is made and sample a cone.
Day Four: Brackley Beach – Cavendish – (Green Gables Shore)
Start your day at The Dunes Studio Gallery. Be sure to stroll around the stunning garden grounds as well as taking in the gallery which showcases many of the Island's talented artists.
Check out Brackley Beach in the PEI National Park. Go for a dip, bring a picnic lunch, or just relax in the powdery white dunes.
Get to know PEI's best-loved heroine, Anne of Green Gables! Spend the afternoon at Green Gables Heritage Place, the very house that inspired Lucy Maud's story of irrepressible Anne. Avonlea Village in Cavendish is a historical village re-enactment complete with many of the landmarks from Anne's story.
Day Four: Summerside – Miscouche - Cape Egmont – West Point (North Cape Coastal)
To learn more about the Island's Acadian heritage, tour the Acadian Museum in Miscouche where you can follow the odyssey of Island Acadians from 1720 to present. From there, head further west to O'Leary and the Canadian Potato Museum & Antique Farm Machinery Museum and learn all about the humble potato, one of the cornerstones of the Island's economy for many years.
See the Bottle Houses – Gardens and Glass Expressions, a longtime family favourite built entirely out of glass bottles. Life-size buildings made of 25,000 recycled glass bottles create a colourful symphony of light. Don't forget your camera!
Check in at the West Point Lighthouse Inn & Museum – if you're lucky, you can snag one of the rooms in the lighthouse itself! At 69 feet tall, this is one of the Island's most recognizable structures and tallest and most unique lighthouses. Be sure to check out the spectacular sunset from the beach.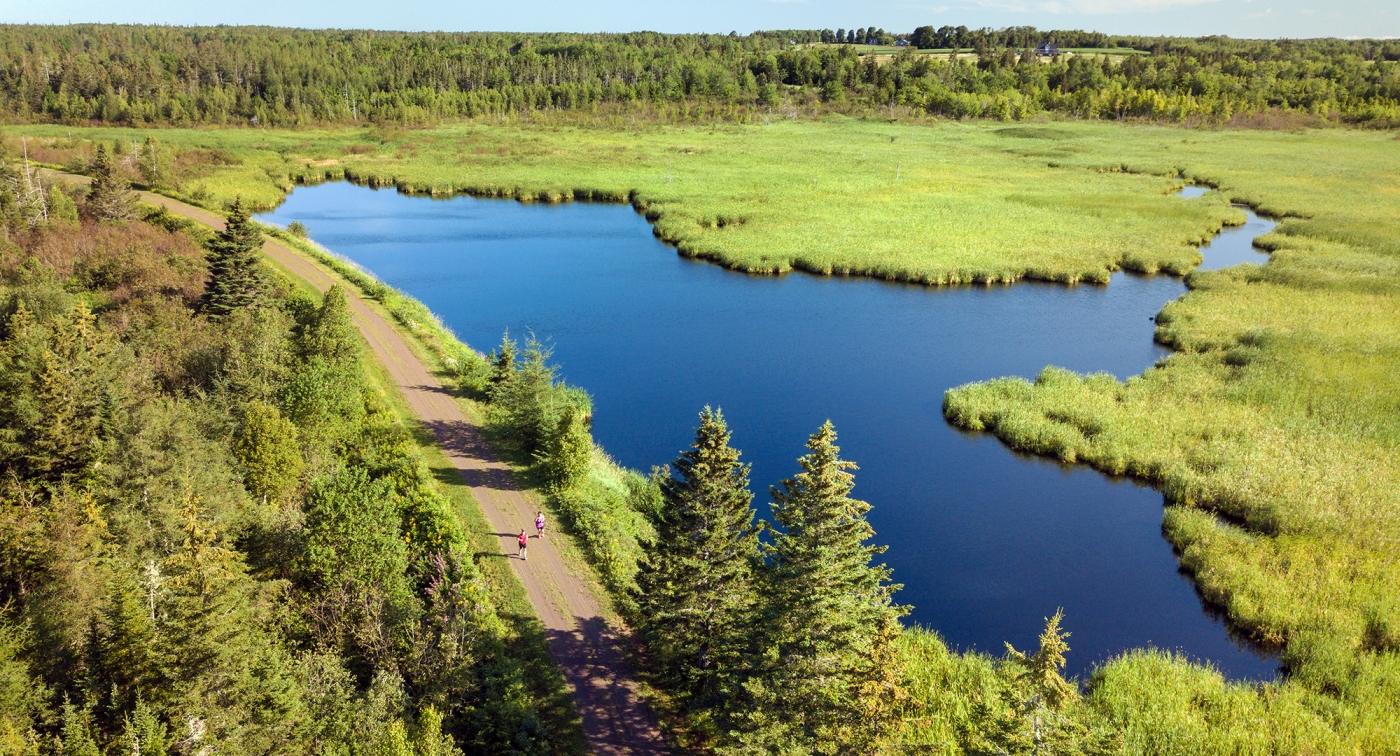 More Itineraries You Might Enjoy