Let your journey begin
The Confederation Trail runs tip-to-tip across Prince Edward Island and is best explored on foot or bicycle. Built on the decommissioned railway line, the main trail is 273 kilometres from west to east - Tignish to Elmira. Branch trails run through small towns and communities including the heart of Charlottetown. The gradients along this rolled stone dust trail never exceed two per cent making it suitable for all fitness levels.
In summer and early fall, equestrians now have access to some portions of the trail.
Along the way, you'll find accommodation, food and service options a short distance from the trail. Some road travel may be required; please check with service providers about distance and any concerns about getting to your destination safely.
If you enjoy treasure hunting, you'll love the Confederation Trail with over 1,600 geocaches along the route. The trail is also like a walking museum with almost 250 bilingual interpretive panels from one end to the other and along each branch line.
Confederation Trail Guide & Map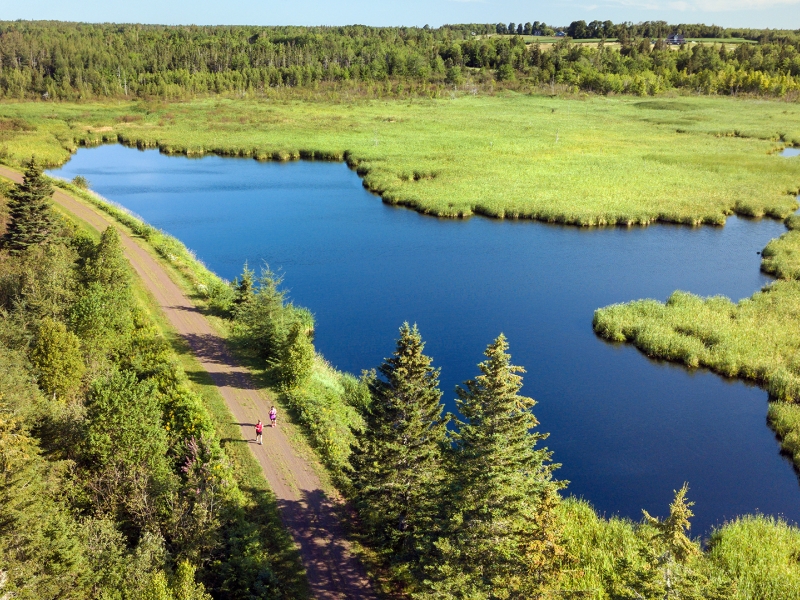 Confederation Trail Basics
The total length of the Confederation Trail is 449 km. The tip-to-tip Trail distances are marked from West to East, with Tignish being 0 km and Elmira 273 km. A number of Branch Trails off the main route lead to the coast and they are numbered from 0 km at the Junctions, increasing to the end of the Branch.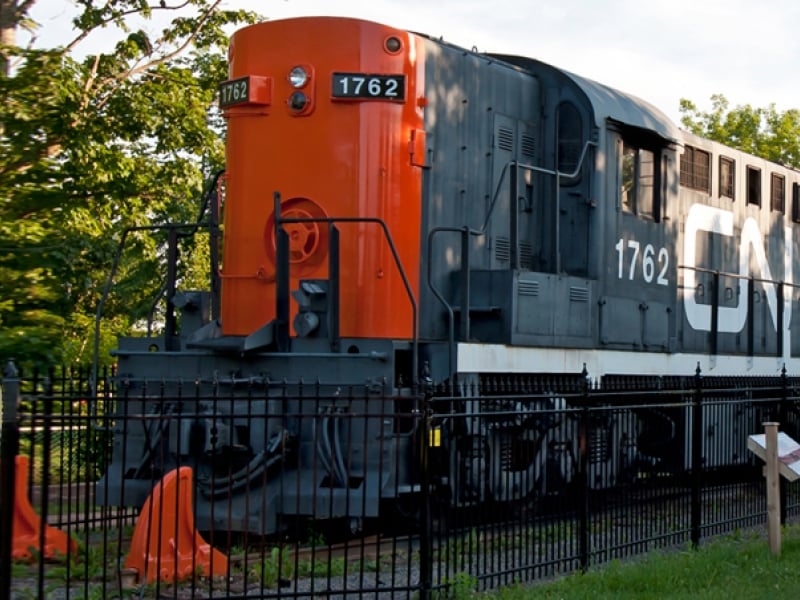 Interpretive Panels
At 449 kilometres in length, Prince Edward Island's Confederation Trail is lined with close to 250 interpretative panels in English and French. Together, the main trail from Tignish to Elmira and branch trails is one lengthy collection of architectural, historical, natural and geographical facts and stories about Prince Edward Island.
Confederation Trail Cycling Itineraries
You can have the adventure of a lifetime and cycle the entire trail, or do a section each time you visit. However you choose to do the trail, you won't want to miss out on this unique experience.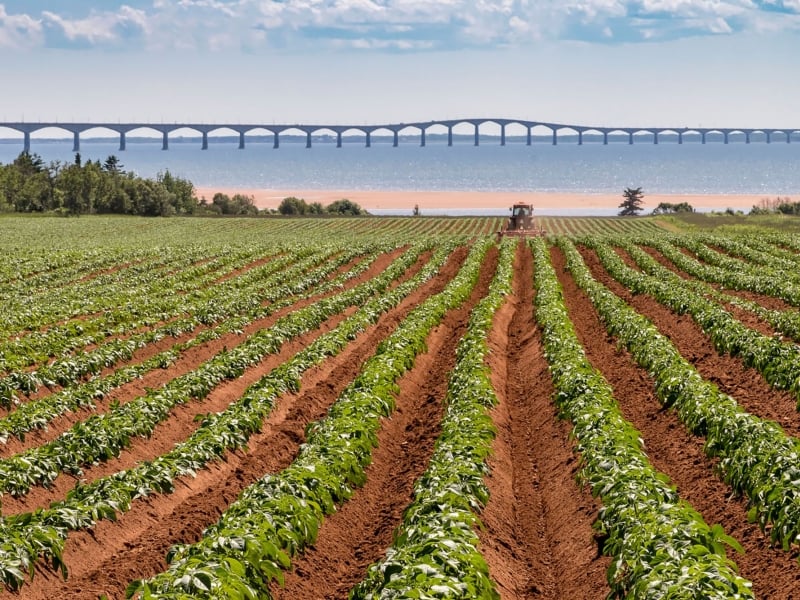 Central Coastal
The branch trail from Emerald to Borden-Carleton is an easy 18 km section of the trail that will take you through farmlands.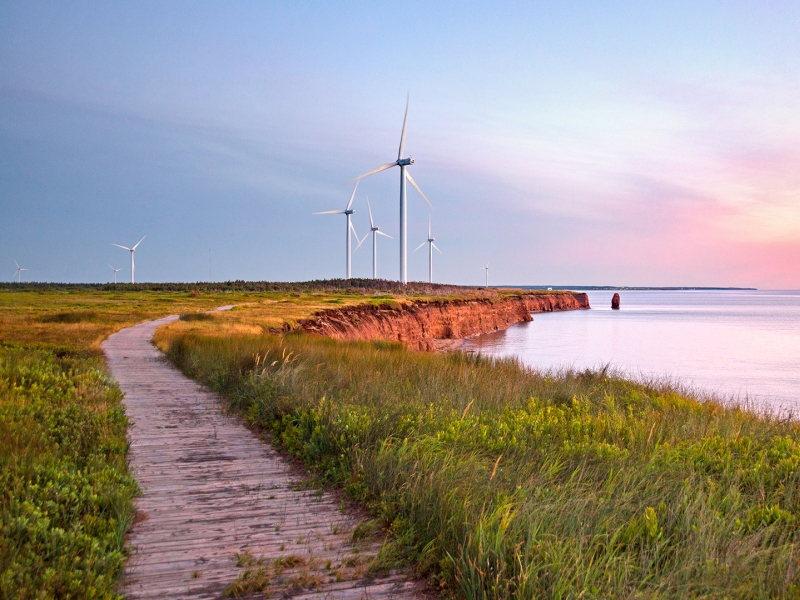 North Cape Coastal
The Tignish to O'Leary section is an easy to moderate 45 km cycling trail that takes you through coastal communities.