Best lobster roll?
Answer by: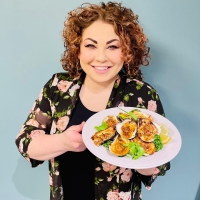 Hi Patricia,
If lobster rolls and chowder are on your bucket list, a visit to Dave's Lobster is a must.  The menu offers both traditional cold rolls and my favourite hot buttered lobster rolls, strawberry shortcake and white fish chowder.
After enjoying a morning at the beach, make your way across the road to the Covehead Wharf where you will find one of the most beloved seasonal locations on the Island.  Richard's Fresh Seafood has a small, but mighty menu.  Their lobster rolls is a thing of beauty.  The butter toasted rolls is jam packed with huge chunks of lobster, and just the smallest amount of mayonnaise and celery. The lobster is very clearly the star of the roll at Richard's!
When it comes to lobster rolls down east, The Lobster Shack is among some of the very best on the Island. The lobster is fresh and sweet and is stuffed into a butter toasted bun and served with a side of pickles and potato chips.  The restaurant is right on the water and really adds to the Maritime experience.
Enjoy!
Chef Ilona Daniel
Daniel Davies
Raleigh, North Carolina
Asked: Planning a bicycle tour in August for 10 days with five days in west & east and riding 50-65 km per day . Pls recommend town/villages as base locations, weekly rentals and circular itineraries.
Bob McDoogle
Toronto, Ontario
Asked: How do I keep my 3 and 6 year olds happy and entertained in PEI?
Theresa Nickel
Cold Lake, Alberta
Asked: We would like to go on a shorter bike ride on confederation trail but have no idea where to start or where to rent bikes?