Where can we rent bicycles to go on the bike paths?
Hi Sally,
There are a couple of rental spots you can check out.
These three outfitters have some great ideas and packages if you like. Outer Limits specializes in touring but also has bikes for rent, while MacQueen's is a bike shop that will rent out bikes and help organize excursions. Both have good reputations and are very easy to work with.
The Confederation Trail is very easy to get to from Charlottetown, but if you want to go further afield the above outfitters can help with that as well; from renting bike rack for your car to actually shuttling you to and from particular points on the trail.
I hope you have a great time exploring our little island!
 
Rod
Theresa Nickel
Cold Lake, Alberta
Asked: We would like to go on a shorter bike ride on confederation trail but have no idea where to start or where to rent bikes?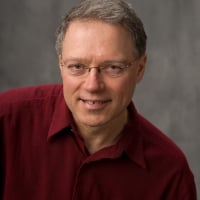 Esther Ricketts
Bedford, Nova Scotia
Asked: What are the best beaches for sea glass hunting?
Janet Pizzamiglio
Embrun, Ontario
Asked: Would you please tell me the prices for lobster, Blue Mussels and oysters this year (2022)?