Can you still take a ferry to the island?
Hello Sean,
Good news! Yes, you can still take a ferry to Prince Edward Island and it is a wonderful way to travel!
The Northumberland Ferry operates between Caribou, Nova Scotia and Wood Islands, PEI. In summer, there are several crossings each day of the week. The ferry ride is about 75 minutes long. Sometimes there is live entertainment on board during peak summer months. COWS Ice Cream is a nice treat to have while on board, and there is a café as well if you want more.
Please take some time to check more information as well as reserve your crossing at this link.
Enjoy your ride!
Alexandra Dekerf
Frankie Veenbaas
Calgary, Alberta
Asked: I am coming to New Brunswick in October to visit with family and staying near Shediac. We want to come play a round of golf in PEI and do a costal drive! Based on distance, what would you recommend?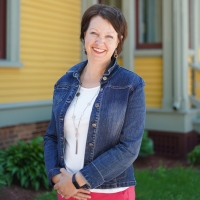 Kathy Schacter
Newmarket, ON
Asked: Interested in an excursion - deep sea fishing in Cavendish. Any suggestions who we should contact. Also where can we rent bicycles?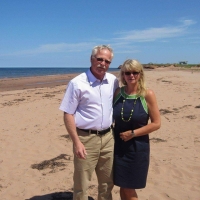 Lynn Langdon
Ancaster, ON
Asked: Hi, I am considering a 6 day trip to PEI the last week of October. I was wondering what the weather is like at that time of year? Would we have missed the fall colours? We want to tour the Island. Any suggestions would be appreciated.