Have car services been implemented yet? I heard they will be allowed, Red Ride, Uber and Lyft?
Hello Mary,
It is now possible for drivers to get a Restricted Class 4 Drivers License to offer ride share services, but it is my understanding that most of these businesses are currently still working on starting their business here. I've heard that RedRide is close to being ready to offer this service on Prince Edward Island, but I would recommend contacting them directly for the most up-to-date information. From their websites, Uber and Lyft have indicated that they have not yet started to offer rides on Prince Edward Island. Other options for transportation on Prince Edward Island are taxis, T3 Transit, Maritime Bus, shuttles, City Beach Express and car rentals.
I hope that this is helpful for you!
Elizabeth
Frankie Veenbaas
Calgary, Alberta
Asked: I am coming to New Brunswick in October to visit with family and staying near Shediac. We want to come play a round of golf in PEI and do a costal drive! Based on distance, what would you recommend?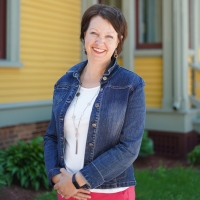 Kathy Schacter
Newmarket, ON
Asked: Interested in an excursion - deep sea fishing in Cavendish. Any suggestions who we should contact. Also where can we rent bicycles?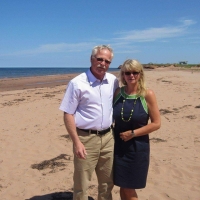 Lynn Langdon
Ancaster, ON
Asked: Hi, I am considering a 6 day trip to PEI the last week of October. I was wondering what the weather is like at that time of year? Would we have missed the fall colours? We want to tour the Island. Any suggestions would be appreciated.