How many lighthouses are there on the island and can we visit any? Which ones would you recommend?
Answer by: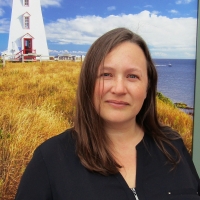 Hi Chantale!
There are a total of 63 lighthouses on Prince Edward Island. Of those 63, there are currently nine lighthouses that are open seasonally for visitors to enjoy. West Point, Tignish Run, Leard's Front Range Light (Victoria by the Sea), Point Prim, Wood Islands, Cape Bear, Panmure Island, Souris and East Point. Seven of them offer you the opportunity to climb to the top for a small fee. They are generally open from mid-June to mid-September, with a couple of them having longer seasons than that.
Each one of them offers a different experience. I couldn't pick just one but I'll give you my top three! West Point is the only black and white one and offers visitors the opportunity to spend a night there. Wood Islands has an attached six-room, two-story dwelling for the keeper and his family. It's very interesting to see. Point Prim is one of the few lighthouses of brick constructed in Canada. Though now covered with wooden shingles, the brick construction may be viewed from the interior.
You can get more information on these and other lighthouses on PEI on the PEI Lighthouse Society website.
Patty
Frankie Veenbaas
Calgary, Alberta
Asked: I am coming to New Brunswick in October to visit with family and staying near Shediac. We want to come play a round of golf in PEI and do a costal drive! Based on distance, what would you recommend?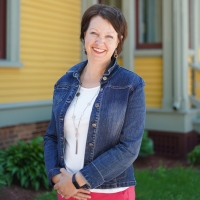 Kathy Schacter
Newmarket, ON
Asked: Interested in an excursion - deep sea fishing in Cavendish. Any suggestions who we should contact. Also where can we rent bicycles?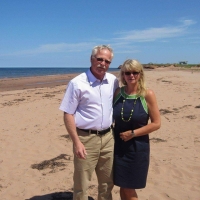 Lynn Langdon
Ancaster, ON
Asked: Hi, I am considering a 6 day trip to PEI the last week of October. I was wondering what the weather is like at that time of year? Would we have missed the fall colours? We want to tour the Island. Any suggestions would be appreciated.