Hi, I am considering a 6 day trip to PEI the last week of October. I was wondering what the weather is like at that time of year? Would we have missed the fall colours? We want to tour the Island. Any suggestions would be appreciated.
Answer by: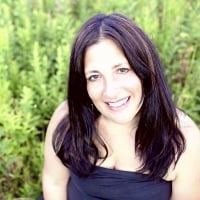 Good day Lynn,
October is the most beautiful month on Prince Edward Island. The spectacular fall foliage is at its peak around the middle of the month; with luck, you'll still be able to catch some of the colours toward the end of the month.
The weather tends to be comfortably cool in late October (the average temperature is 12C).
While many places will be closed for the season at that time, there certainly is still lots to do… in fact, you'll probably spend most of your time experiencing PEI as just Islanders do! Below is a list of some of my favourite things to do and places to eat during the shoulder season.
GO EXPLORING
EAT OUT
Enjoy a feed of fresh seafood at Lobster on the Wharf in Charlottetown (they have non-seafood options as well). With decks right in the water, and a stunning view of the bustling harbour, this is one of the most memorable dining experiences in downtown Charlottetown.
On Saturday, visit the Charlottetown Farmers' Market anytime between 9am and 2pm (bring your appetite!)
Eat at #5 Café in Murray Harbour. It's in a former church that has been restored and converted into a restaurant. The owners are from New Zealand, and they have travelled the world. Their food is amazing, and the overall dining experience is lovely. They will be open until December, and although the fall hours have not yet been set, the owners tell me it will likely be Wednesday to Sunday, 11:30am to 7:30pm (contact them before you go, to double check).
A handful of small breweries have opened on the Island over the last few years, and they are earning recognition for their high-quality craft beer.
GO SIGHTSEEING
ENJOY LIVE ENTERTAINMENT
Enjoy live traditional music at the Old Triangle in downtown Charlottetown. I checked their gig schedule, and you're in luck: there's lots happening there in late October.
Definitely take in a ceilidh while you're here – this is very much an Island experience. They take place at different venues around the Island.
The Buzz is a fantastic resource for everything that is happening on the Island at any given time (all the locals use this website).
I hope this information is helpful as you plan your fall getaway. I'll sign off with this quote from Lucy Maud Montgomery: "I'm so glad I live in a world where there are Octobers."
Nicole
Julia G
Toronto, Ontario
Asked: What are the best breweries with live music in PEI?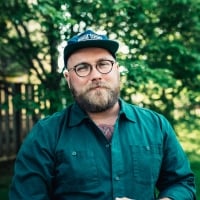 Clive Stanley
Rochester, UK
Asked: What events are planned for Canada Day 2022 in PEI? Any firework displays?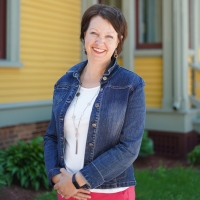 Barnet Fine
Saint Georges, Quebec
Asked: Are there dedicated bicycle paths in and around PEI?