I would like to hit the trails on horseback from sunrise to sunset. Is there a place in PEI that will rent out horses for such an adventure?
Answer by: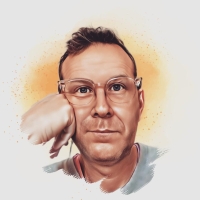 Hi Patrick,
There are a number of stables offering horseback riding in PEI. Almost all offer camps, riding lessons, and trail riding either with a guide or on your own. And most stick to a by-the-hour rate.
A couple of companies offer riding to and on the shore at different times of the day including sunset rides. If you were interested in a longer adventure I would certainly call/email and ask what the possibilities are.
A couple of top choices would be Brundenell Riding Stables. They offer rides on the shore and are located out between Montague and Georgetown. Absolutely stunning area of the Island.
Venture Stables is out near Kensington and offers great rides. And PPH Farms is great too and only 20 minutes from Charlottetown.
Have fun riding!
Rod Weatherbie
 
Daniel Davies
Raleigh, North Carolina
Asked: Planning a bicycle tour in August for 10 days with five days in west & east and riding 50-65 km per day . Pls recommend town/villages as base locations, weekly rentals and circular itineraries.
Bob McDoogle
Toronto, Ontario
Asked: How do I keep my 3 and 6 year olds happy and entertained in PEI?
Theresa Nickel
Cold Lake, Alberta
Asked: We would like to go on a shorter bike ride on confederation trail but have no idea where to start or where to rent bikes?