I'm looking for a nice playground in Charlottetown for my 5 children (3 to 12). We know about the one(s) in Victoria Park but would like other options. We'd also be glad to know about others outside of Charlottetown.
Answer by: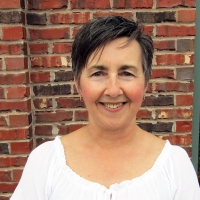 Hello Sly,
Thank you for your question regarding playgrounds in the Charlottetown area.
I found an excellent website that gives you a wealth of information on playgrounds in and outside of the Charlottetown area. If you go to that website, you will find an interactive map as well as a list of playgrounds and parks that you can click on and it will take you to that particular playground where you will see exactly what equipment is there as well as other specifics on the playground itself. I have chosen a few from that list that you might find interesting for your children, as they have a good variety of equipment for younger and older children. They are as follows: Queen Elizabeth Park (Queen Elizabeth Drive, Charlottetown); J. Frank MacAuley Park (Spring Lane, Charlottetown); West Royalty Elementary (Commonwealth Ave., West Royalty); Eliot River Dream Park (Hilltop Drive, Cornwall) and L. M. Montgomery Park (MacWilliams Rd., East Royalty). These are just a few of the dozens of playgrounds in the Charlottetown area.
I hope this helps. The website I included will give you so many more options from which to choose.
I hope you and your children have a wonderful time!
Sincerely,
Judy Smith
Frankie Veenbaas
Calgary, Alberta
Asked: I am coming to New Brunswick in October to visit with family and staying near Shediac. We want to come play a round of golf in PEI and do a costal drive! Based on distance, what would you recommend?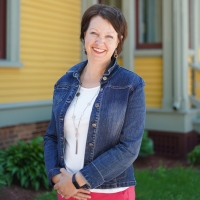 Kathy Schacter
Newmarket, ON
Asked: Interested in an excursion - deep sea fishing in Cavendish. Any suggestions who we should contact. Also where can we rent bicycles?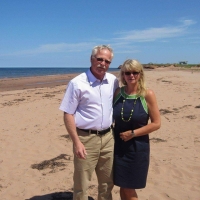 Lynn Langdon
Ancaster, ON
Asked: Hi, I am considering a 6 day trip to PEI the last week of October. I was wondering what the weather is like at that time of year? Would we have missed the fall colours? We want to tour the Island. Any suggestions would be appreciated.