I'm looking for biking options for a family that are on paths? I was looking at Cavendish to North Rustico
Greetings John from PEI!
Cycling is one of the best ways to explore PEI. If you're planning to cycle with children in the north shore area, I suggest you do so within the boundaries of the PEI National Park, as there are dedicated cycling lanes there. Click here for trail information(in the Cavendish - North Rustico areas, check out the Gulf Shore Parkway).
If you would like to explore other parts of PEI by bicycle, I suggest you consider doing so via the Confederation Trail. This network of abandoned railway that runs from one tip of the Island to the other, through charming villages and towns.
If you have any other questions, please don't hesitate to Ask an Islander again!
Nicole
Frankie Veenbaas
Calgary, Alberta
Asked: I am coming to New Brunswick in October to visit with family and staying near Shediac. We want to come play a round of golf in PEI and do a costal drive! Based on distance, what would you recommend?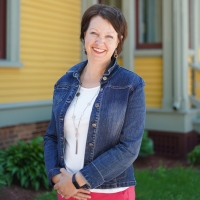 Kathy Schacter
Newmarket, ON
Asked: Interested in an excursion - deep sea fishing in Cavendish. Any suggestions who we should contact. Also where can we rent bicycles?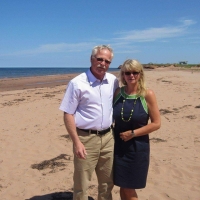 Lynn Langdon
Ancaster, ON
Asked: Hi, I am considering a 6 day trip to PEI the last week of October. I was wondering what the weather is like at that time of year? Would we have missed the fall colours? We want to tour the Island. Any suggestions would be appreciated.