Where do I get the freshest and tastiest clams, mussels and lobster?
Answer by: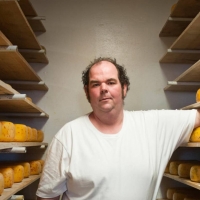 Hi Barbara,
Coming to PEI - you will find seafood no fresher than straight from the fishermen's boats daily. It's one of the greatest advantages of being on a small island surrounded by water! In just about every small town or seaside village you will find a fish market!
Looking for fresh to cook your own, here are a few spots as you make your way around PEI:
Doiron's Fish Market in North Rustico
MR Seafoods in Charlottetown 
Waddell's Fish Market in Summerside 
Cascumpec Oyster Co in Coleman for oysters 
Brackley Bay Oyster Co in West Covehead 
There are plenty more or usually just head for the shore or wharf! You can also dig your own clams - just look for the cars pulled over along the shoreline and people wading at low tide!(watch for signs posted in some areas)
If you are looking for a restaurant that will prepare the seafood for you, there are plenty of choices for that too.
There are lobster suppers in New Glasgow and North Rustico, lobster rolls at Richard's in Covehead or Victoria and The Lobster Shack in Souris, or fried clams at Clamdiggers in Cardigan or the best seaside view and fish-centric menu at The Blue Mussel Cafe in North Rustico.
There are plenty of great chefs and restaurants cooking local seafood at its best. In September, we have our Fall Flavours Food Festival and The PEI Shellfish Festival celebrating some of the world's finest seafood! Not to miss on your return visit!
There are also plenty of hidden gems as you travel around the Island; the Wheelhouse in Georgetown, the Merchantman Pub in Charlottetown, and Rick's Fish n Chips in St. Peter's.
You will not go hungry if you come to PEI looking for fresh lobster, clams, and mussels!
Enjoy your stay on our Island!
 
Chef Jeff McCourt
 
Daniel Davies
Raleigh, North Carolina
Asked: Planning a bicycle tour in August for 10 days with five days in west & east and riding 50-65 km per day . Pls recommend town/villages as base locations, weekly rentals and circular itineraries.
Bob McDoogle
Toronto, Ontario
Asked: How do I keep my 3 and 6 year olds happy and entertained in PEI?
Theresa Nickel
Cold Lake, Alberta
Asked: We would like to go on a shorter bike ride on confederation trail but have no idea where to start or where to rent bikes?