Could you please send me a list of gluten free/celiac-friendly restaurants and eateries in and around Charlottetown?
Answer by: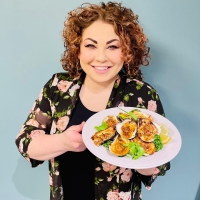 Hi Glenn,
Dining on PEI is continually evolving to meet the needs of their diners and finding gluten-free eats here is relatively easy. There are lots of naturally gluten-free ingredients here, like oysters, potatoes, lobster, and dairy, and we do those very well here!
If you're looking for a breakfast option, Leonhard's Cafe and Restaurant is a great option. There are lots of items made in-house including baked goods that are gluten free. They also have gluten-free sandwiches available; perfect for a quick lunch.
If you're looking for a light and fresh option, Gaia's in Charlottetown offers vegetarian and vegan options that are bright, colourful and delicious. Not all of their options are gluten free, but many of them are! Their quinoa power bowl is so tasty. There's also soups, stir fries and more. You can get the food to go too, which I think is a great option. You can take your fresh and tasty meal to Victoria park to have a picnic while taking in the beautiful views! 
For lunch, we have a myriad of Lebanese restaurants here on the Island which have a bounty of naturally gluten and dairy-free dishes. Cedar's Eatery in Charlottetown is a perennial favourite for us locals for decades! 
Would you rather opt for some gluten-free fish and chips? Brits Fish and Chips located in the heart of downtown Charlottetown is a great option.  They have other celiac friendly options on the menu to choose from as well.
If you've got a pizza night in mind, Piatto Pizzeria and enoteca has gluten-free wood-fired cooked pizzas that are out of this world!
We are very accomodating to the dining needs of our locals and visitors alike; talk to your server to make sure your preferences are clearly communicated. Happy eating and have a great visit on our Island!
Enjoy!
Chef Ilona Daniel
 
Daniel Davies
Raleigh, North Carolina
Asked: Planning a bicycle tour in August for 10 days with five days in west & east and riding 50-65 km per day . Pls recommend town/villages as base locations, weekly rentals and circular itineraries.
Bob McDoogle
Toronto, Ontario
Asked: How do I keep my 3 and 6 year olds happy and entertained in PEI?
Theresa Nickel
Cold Lake, Alberta
Asked: We would like to go on a shorter bike ride on confederation trail but have no idea where to start or where to rent bikes?