I'd like to come with my 9.5 year old boy/girl twins next summer and spend a week there. What activities do you recommend for this age? My kids like biking, swimming, play grounds, ropes courses, playing in sand, super easy boating. Thank you!!
Hello Valerie,
That is great! There are a number of great family activities available across the Island. For your family, I would recommend renting bikes and cycling along the Confederation Trail or the Gulf Shore Parkway in the Prince Edward Island National Park, visiting the Island's many beaches and day use parks, trying out the Rise and Climb Adventure Course, participating in the Sensational Sandcastles experience within the PEI National Park and either going on a deep-sea fishing tour, river cruise, lobster cruise or on a sail boat adventure. Your family might also enjoy the trails and interpretation centre at the Prince Edward Island National Park- Greenwich or to visit a local farm such as Hope River Farm and Island Hill Farm or a Farmers Market.
Other family favourites that I would recommend are The Bottle Houses, Canadian Potato Museum, Village Musical Acadien, Shining Waters Family Fun Park, Grandpa's Antique Photo Studio, Victoria-by-the-Sea, Confederation Player's Walking Tours, Cows Creamery, Orwell Corner Historic Village and Point Prim Lighthouse, as well as some of our Authentic PEI Experiences. Also, you might enjoy taking a look at the great family itineraries that are available on the Tourism PEI website for even more ideas.
Enjoy exploring Prince Edward Island with your family!
Elizabeth
Frankie Veenbaas
Calgary, Alberta
Asked: I am coming to New Brunswick in October to visit with family and staying near Shediac. We want to come play a round of golf in PEI and do a costal drive! Based on distance, what would you recommend?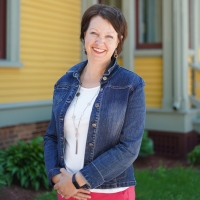 Kathy Schacter
Newmarket, ON
Asked: Interested in an excursion - deep sea fishing in Cavendish. Any suggestions who we should contact. Also where can we rent bicycles?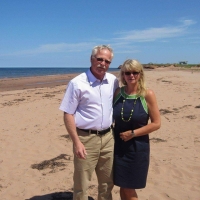 Lynn Langdon
Ancaster, ON
Asked: Hi, I am considering a 6 day trip to PEI the last week of October. I was wondering what the weather is like at that time of year? Would we have missed the fall colours? We want to tour the Island. Any suggestions would be appreciated.