What are the best beaches for kids 10 and under?
Hi Darrell and thank you for your question.
I simply have to share I have not witnessed our beaches in such pristine presentation in a rather long time. The water is crystal blue, no rocks on the ocean floor and so warm. A guest checked out of our establishment today and stated, "the beaches and services offered at them are absolutely world class."
There are many beaches to explore on our beautiful island. I usually recommend families to visit full service beaches which include lifeguards, change rooms, bathrooms and concession stands.
Some of our favourite beaches are Cavendish Main, Brackley and Stanhope. These beaches are located inside the Prince Edward Island National Park. Here is a link providing excellent additional information. We also enjoy Panmure Island, Argyle Shore and Basin Head beaches. These latter beaches are managed by our provincial parks.
It is difficult to suggest just one beach as there are simply so many beautiful ones to choose. You cannot go wrong with any of the selections, but, I would reiterate ensuring you select a full service beach. It will just add so much to you overall Island beach experience.
Have a lovely time exploring the many wonderful beaches on our island.
Kind regards,
Sandi Lowther
Frankie Veenbaas
Calgary, Alberta
Asked: I am coming to New Brunswick in October to visit with family and staying near Shediac. We want to come play a round of golf in PEI and do a costal drive! Based on distance, what would you recommend?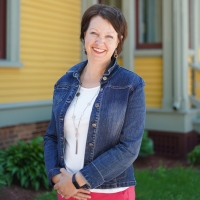 Kathy Schacter
Newmarket, ON
Asked: Interested in an excursion - deep sea fishing in Cavendish. Any suggestions who we should contact. Also where can we rent bicycles?
Lynn Langdon
Ancaster, ON
Asked: Hi, I am considering a 6 day trip to PEI the last week of October. I was wondering what the weather is like at that time of year? Would we have missed the fall colours? We want to tour the Island. Any suggestions would be appreciated.