What's the art scene like in PEI? And the music scene? Is there a unique art hub or place where artists gather to share work? Also are there any unique festivals, music or art?
Answer by:
Hello Mitch,
For being a small province, Prince Edward Island has a thriving art scene.
Confederation Centre for the Arts is in downtown Charlottetown and is home to professional musical theatre in the summer, year round gallery presentations and various concerts through the winter.
A hub for local theatre productions, small concerts and gallery exhibitions is 'The Guild' in Charlottetown.
Our music festival season begins with 'The Festival of Small Halls' in mid June featuring folk/traditional artists. This festival is held for two weeks in over 40 small halls from tip to tip of PEI. Then we are on to a big weekend of country music with international stars at 'Cavendish Beach Music Festival'. The end of July be sure to attend the 'Rollo Bay Fiddle Festival'!
'Old Home Week' in August in Charlottetown has different performers every night. Communities across the Island hold weekend festivals with music from June to the end of September celebrating all things Island - the fisheries, sea glass, lobster and even blueberries!
You can find clubs and pubs across the Island that feature live local music year round and halls and cafés that also have live music from June into October.
A great art festival to explore is 'Art in the Open' held in Victoria Park in Charlottetown. Temporary art installations are set up in the park and it is quite interesting to experience the event.
These are but a few of the art, music, film, dance experiences our Island presents. I hope you get a chance to attend some of them and discover the heart of our Island - our arts!
Charlene
Frankie Veenbaas
Calgary, Alberta
Asked: I am coming to New Brunswick in October to visit with family and staying near Shediac. We want to come play a round of golf in PEI and do a costal drive! Based on distance, what would you recommend?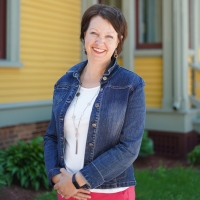 Kathy Schacter
Newmarket, ON
Asked: Interested in an excursion - deep sea fishing in Cavendish. Any suggestions who we should contact. Also where can we rent bicycles?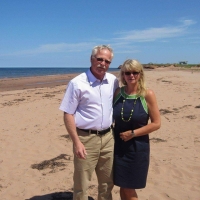 Lynn Langdon
Ancaster, ON
Asked: Hi, I am considering a 6 day trip to PEI the last week of October. I was wondering what the weather is like at that time of year? Would we have missed the fall colours? We want to tour the Island. Any suggestions would be appreciated.