My mom and I are planning a trip to PEI and we would like to come when the fall colours are in full force. When would be the best time of year to come?
Answer by: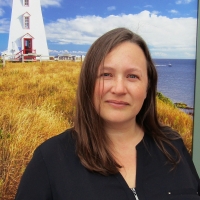 Hi Cheryl!
Fall on Prince Edward Island is my favourite time of year! The leaves will begin changing in late September but I do find the colours much more vibrant in early to mid-October.
Patty
Chantal Guilbert
Contrecoeur , Quebec
Asked: Where can you eat something like a fisherman's or seafood platter, different kinds of seafood in one plate?
Carole Cyr
Gatineau , Quebec
Asked: Who serves the best seafood in Summerside?
Katherina Wiebe
Prespatou, Armed Forces (Canada, Europe, Africa, or Middle East)
Asked: I want to travel PEI from tip to tip. Where is the best place to start?