Where can I buy 500 ml bottles of bar clams?
Answer by: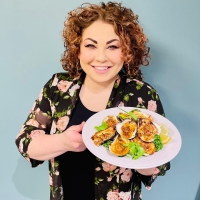 Hi George,
PEI bar clams are a delight in chowder or as part of a creative seafood "charcuterie" platter.
On Prince Edward Island, we have a local company called Annand Clams that produces bottled clams very close to the size you are looking for. These are available at the local retail outlets: MR Seafood and KJL Select Meats. I would call ahead with your order so they can have the full case ready to go for pick-up.
The bottled clams in the size you are looking for are packaged in 5.3 oz (drained weight) per bottle.
 
Cheers, 
ILona
Daniel Davies
Raleigh, North Carolina
Asked: Planning a bicycle tour in August for 10 days with five days in west & east and riding 50-65 km per day . Pls recommend town/villages as base locations, weekly rentals and circular itineraries.
Bob McDoogle
Toronto, Ontario
Asked: How do I keep my 3 and 6 year olds happy and entertained in PEI?
Theresa Nickel
Cold Lake, Alberta
Asked: We would like to go on a shorter bike ride on confederation trail but have no idea where to start or where to rent bikes?