Where can I find a ceilidh on a Saturday or Sunday evening/afternoon in August?
Answer by: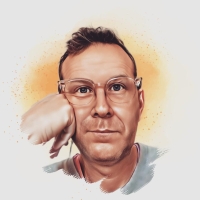 Hi Joanne!
There are a lot of ceilidhs in PEI over the summer. As a matter of fact you would be hard pressed to get to all of them. However, there is a great website (www.ceilidhs.ca/pei-ceilidhs.html) that has a very robust calendar listing all of them.
I highly recommend the Weekly Music Sessions at the Old Triangle in Charlottetown at 2:00 pm on Sundays. Roy is a great musician and will have some high-quality guests joining him throughout the summer.
Have fun!
Rod
Daniel Davies
Raleigh, North Carolina
Asked: Planning a bicycle tour in August for 10 days with five days in west & east and riding 50-65 km per day . Pls recommend town/villages as base locations, weekly rentals and circular itineraries.
Bob McDoogle
Toronto, Ontario
Asked: How do I keep my 3 and 6 year olds happy and entertained in PEI?
Theresa Nickel
Cold Lake, Alberta
Asked: We would like to go on a shorter bike ride on confederation trail but have no idea where to start or where to rent bikes?