Where in Charlottetown can I buy tickets or passes for all public transport?
Answer by: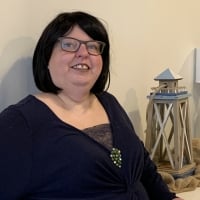 Hello Christine,
All you will need to know about the Island transit including fares is located on the T3 Transit site.
Enjoy their expanded service!
Erin
Chantal Guilbert
Contrecoeur , Quebec
Asked: Where can you eat something like a fisherman's or seafood platter, different kinds of seafood in one plate?
Carole Cyr
Gatineau , Quebec
Asked: Who serves the best seafood in Summerside?
Katherina Wiebe
Prespatou, Armed Forces (Canada, Europe, Africa, or Middle East)
Asked: I want to travel PEI from tip to tip. Where is the best place to start?