Where is the best & cheapest golf course to play for a beginner?
Hello J Clay!
Thanks for the question!
Here are the three things I think a course needs to make it a great start for a beginner - it has to be fun, it has to have a friendly atmosphere, and it has to be affordable. With that in mind here are three among the many on Prince Edward Island that might work for you:
Red Sands. You could stop here but I said I'd give you three. Located in Kensington, this course has everything going for it, a great layout, the people there are awesome, and it's not expensive to play.
Most beginner's have difficulty hitting the ball any distance, but at Red Sands, this nine hole course has only par threes and par fours. It gives the beginner a great chance at having a couple of good holes during the round, maybe even a par. The course has a real family atmosphere and does a terrific job of making guests (beginner or veteran golfer) feel appreciated.
They recently received an award from Canadian Golf Magazine as one of the "Must Play 9-Hole Courses in Canada" so you know they are doing something right to get that accolade. At under $25 to play nine holes they are a great value. Kids under 10 play for free with each paid adult, and what a super way to spend and afternoon with your family.
Belfast Highland Greens. Another nine hole gem, Belfast has the most scenic last three holes of any course on Prince Edward Island.
If you're a beginner not sure about golf, the view here will change your mind. The course is situated in Belfast and overlooks the beautiful Orwell Cove. The absolute best time to play is in the evening - you can watch the sun dip into the cove as you finish your round. Playing at that time of the day also gets you a reduced rate, under $20.
Make sure you check in with Brian at the Golf Shop. He's been there since Belfast opened and is a great resource on all things PEI, especially harness racing. Here is a pic taken from the clubhouse.
Countryview Golf Club. If nine holes isn't enough of a challenge for you and you'd like to test your skill over 18, then I suggest Countryview. Its nickname, "Little Augusta," is fitting as the condition of the course is immaculate. It's located 15 minutes west of Charlottetown, in Fairview.
The Currie family own and operate the course which started as a nine hole layout and expanded to eighteen in 2011. Generous fairways and smooth greens make this a user friendly course that is very well suited for a beginner. You have the option of buying a green fee for the full eighteen or only nine. Eighteen holes costs only $40 in peak season and it includes a basket of practice balls, great value!
Big news at Countryview last year was the opening of their new clubhouse and restaurant - a great spot to enjoy a cold one after your round. Here is a pic of one of the signature holes, the par five number twelve.
Like I said, these are only three of the many options a beginner golfer can choose from when you visit Prince Edward Island, but whatever one you choose, you will have a great time!
Ryan
Theresa Nickel
Cold Lake, Alberta
Asked: We would like to go on a shorter bike ride on confederation trail but have no idea where to start or where to rent bikes?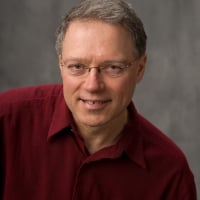 Esther Ricketts
Bedford, Nova Scotia
Asked: What are the best beaches for sea glass hunting?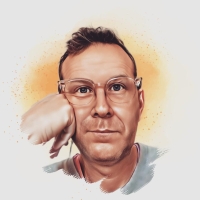 Janet Pizzamiglio
Embrun, Ontario
Asked: Would you please tell me the prices for lobster, Blue Mussels and oysters this year (2022)?