Where is the best lobster dinner?
Answer by: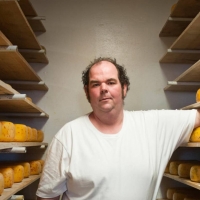 Hi Bill,
Best lobster dinner you ask ? You may have to clarify exactly what kind of lobster dinner?
If you are thinking traditional supper types, then New Glasgow Lobster Suppers has a great one - all you can eat mussels, salad and your choice of size of lobster- I personally like the 1lb size to 3/4 lb (canner). They've got a great selection of options for the land lovers as well. Don't forget their mile high lemon meringue pie!
You can also find a great lobster dinner at the Water Prince Shop in Charlottetown, or right in the beach at Clamdiggers in Cardigan if you are staying in the eastern end of the Island.
If you are looking for lobster in "lobster roll" form- Clamdiggers in Georgetown, The Lobster Shack in Souris, Dave's Lobster Roll on the wharf in Charlottetown or Richard's in Covehead (also a mean fish and chips) all make a great roll!
Enjoy our Island
Jeff
Frankie Veenbaas
Calgary, Alberta
Asked: I am coming to New Brunswick in October to visit with family and staying near Shediac. We want to come play a round of golf in PEI and do a costal drive! Based on distance, what would you recommend?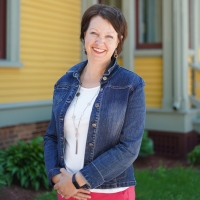 Kathy Schacter
Newmarket, ON
Asked: Interested in an excursion - deep sea fishing in Cavendish. Any suggestions who we should contact. Also where can we rent bicycles?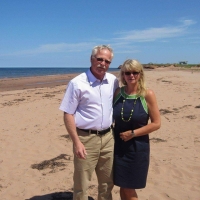 Lynn Langdon
Ancaster, ON
Asked: Hi, I am considering a 6 day trip to PEI the last week of October. I was wondering what the weather is like at that time of year? Would we have missed the fall colours? We want to tour the Island. Any suggestions would be appreciated.