Where is the best place to golf with an ocean view?
Answer by: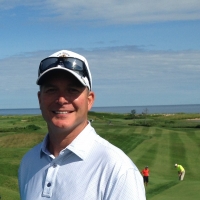 Hi Kim,
On PEI, nearly every one of our courses is on the water or has great water views. The Links at Crowbush Cove and Belfast Highland Greens (a 9 hole gem) are two that are situated ocean side and will not disappoint. Dundarave and Brudenell River offer great views of the Brudenell River and # 8 at Dundarave has to be one of PEI's most picturesque golf holes. To view # 8, simply click here. Green Gables in Cavendish offers some great views of the ocean and 16 and 17 bring you down to the water. Glen Afton, Clyde River and Countryview, all situated on the shore all offer golf holes that run alongside the ocean or river. The best way to try to narrow down your choices is to visit the Golf PEI website. In 2016, Golf PEI undertook the largest golf drone filming project ever in Canada. You can visit each and every hole of these courses and many more on the Golf PEI website. It will allow you to actually view the entire course from the comfort of your couch! For a 2-minute overview of Golf PEI courses, simply visit here and enjoy!
If you want to visit each hole, simple visit our course directory page, select the course and then select "course info", then select "hole flyovers" for your 18-hole tour! For example, # 16 at The Links of Crowbush Cove offers one of the best views from any golf course on PEI is here. If you want just a guide, please view our comparison page and to see tee time pricing and to book a tee time visit the Golf PEI booking portal here. If you need any more help with your golf vacation, you can always call one of our reservation agents at Golf PEI at 1-866-GOLF-PEI (465-3734). Regardless of your choice, you will not be disappointed!
Mark
Frankie Veenbaas
Calgary, Alberta
Asked: I am coming to New Brunswick in October to visit with family and staying near Shediac. We want to come play a round of golf in PEI and do a costal drive! Based on distance, what would you recommend?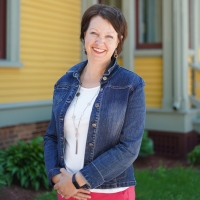 Kathy Schacter
Newmarket, ON
Asked: Interested in an excursion - deep sea fishing in Cavendish. Any suggestions who we should contact. Also where can we rent bicycles?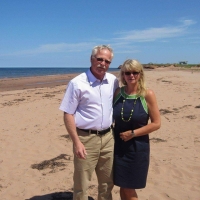 Lynn Langdon
Ancaster, ON
Asked: Hi, I am considering a 6 day trip to PEI the last week of October. I was wondering what the weather is like at that time of year? Would we have missed the fall colours? We want to tour the Island. Any suggestions would be appreciated.