Where is the warmest water to swim and sit on the beach?
Answer by: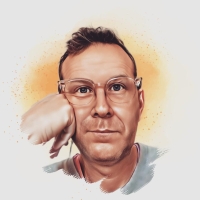 Hi Donna,
You may have heard that Prince Edward Island has the warmest waters north of the Carolinas. And that's true but you have to hit the beach at the right time. So, your best bet is to do two things: time your visit right, and decide what kind of beach you want.
The best time of year for the warmest waters are generally around the first two weeks of August. That's not to say you won't find warm water outside of that but your chances are better. We often have lovely warm water in September.
Also, as a general rule, the water on the south shore tends to be warmer due to the shallow waters of the Northumberland Strait and the protection afforded the shore from prevailing breezes. But the beaches on the south shore tend to be less sandy with more rock and clay. There are some exceptions, my favourite being Basin Head near Souris, with the beach at Victoria-by-the-Sea, and Canoe Cove running a close second and third.
On the North Shore, you will find most of the beaches have the same water temperature. And it takes longer for them to warm up. Almost all of the beaches on the North Shore are sandy so these are the ones I like to use for sunbathing, reading, picnicking, or taking the kids (I usually go to Brackley as it's the closest North Shore beach to Charlottetown).
Hope you enjoy your beach time on the Island!
Cheers,
Rod Weatherbie
 
Daniel Davies
Raleigh, North Carolina
Asked: Planning a bicycle tour in August for 10 days with five days in west & east and riding 50-65 km per day . Pls recommend town/villages as base locations, weekly rentals and circular itineraries.
Bob McDoogle
Toronto, Ontario
Asked: How do I keep my 3 and 6 year olds happy and entertained in PEI?
Theresa Nickel
Cold Lake, Alberta
Asked: We would like to go on a shorter bike ride on confederation trail but have no idea where to start or where to rent bikes?