Where would you recommend road cycling for experienced cyclists?
Hi Pierre,
Thank you for reaching out about cycling on the Island. This is a great way to tour the province, as you'll take in breathtaking scenery in the countryside and explore towns and villages along the way.
For road cycling, I suggest you review the itineraries outlined on the Tourism PEI website.
I also suggest you cycle at least a portion of the route inside the PEI National Park.
If you're interested in trails, I recommend the following:
Confederation Trail (abandoned railway beds that stretch across the Island):
Dunes Land Trail – Only part of this trail can be explored by bike. You can travel as far as the junction with the Tlaqatik Trail and then continue on foot. Bike locks are available to borrow at the Greenwich Interpretation Centre.
I hope this information is helpful. If you have any other questions, please don't hesitate to contact us again.
Bon voyage!
Nicole
Frankie Veenbaas
Calgary, Alberta
Asked: I am coming to New Brunswick in October to visit with family and staying near Shediac. We want to come play a round of golf in PEI and do a costal drive! Based on distance, what would you recommend?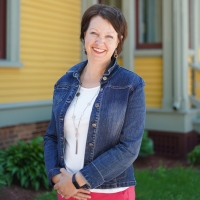 Kathy Schacter
Newmarket, ON
Asked: Interested in an excursion - deep sea fishing in Cavendish. Any suggestions who we should contact. Also where can we rent bicycles?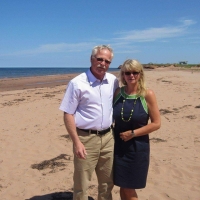 Lynn Langdon
Ancaster, ON
Asked: Hi, I am considering a 6 day trip to PEI the last week of October. I was wondering what the weather is like at that time of year? Would we have missed the fall colours? We want to tour the Island. Any suggestions would be appreciated.