Why are the potatoes so good in PEI and do you have white ones?
Answer by: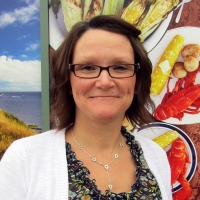 Hi Bill,
We Islanders take great pride in our delicious spuds; no meal is complete without a side of our fresh baked, mashed, boiled, or fried potatoes! What makes our potatoes so delicious is our ideal growing conditions. Our red soil is rich in iron, which allows for just enough moisture to be retained. Additionally, our sunny summer and adequate rainfall allow for a perfect balance to grow our succulent potatoes!
Our potatoes come in many varieties, and are categorized by:
Russets: our most common potato, great for mashing and baking
Whites: include a wide range, including "new potatoes" (my personal summer favourite!)
Reds: have a rosy red skin and are super tasty when boiled and topped with butter and pepper
Yellows: these golden spuds include the delicious Yukon Gold and are becoming increasingly popular
Potatoes come in all shapes, sizes, and colours, but we all agree that all P.E.I. potatoes are #1!
For more information, take a peek at this website:
http://www.peipotato.org/
Kelly
Frankie Veenbaas
Calgary, Alberta
Asked: I am coming to New Brunswick in October to visit with family and staying near Shediac. We want to come play a round of golf in PEI and do a costal drive! Based on distance, what would you recommend?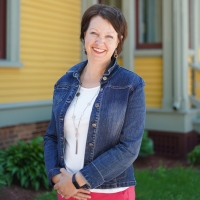 Kathy Schacter
Newmarket, ON
Asked: Interested in an excursion - deep sea fishing in Cavendish. Any suggestions who we should contact. Also where can we rent bicycles?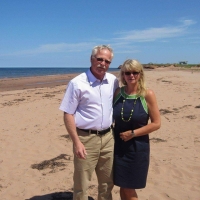 Lynn Langdon
Ancaster, ON
Asked: Hi, I am considering a 6 day trip to PEI the last week of October. I was wondering what the weather is like at that time of year? Would we have missed the fall colours? We want to tour the Island. Any suggestions would be appreciated.