I love history. Where are good places to visit and make sure we see on our trip?
Answer by: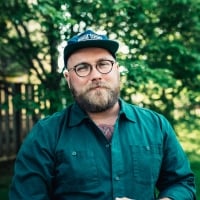 Hi Kacey,
You're coming to the right place if history is what you're in to!
There are a number of museums to check out - a great list to comb through can be found at the websites for the PEI Museum and Heritage Foundation and Community Museum Association of PEI. Also, while in Charlottetown, be sure to check out the Story of Confederation exhibit.
I can also let you know of a few gems that are very interesting to see.
Cape Bear Lighthouse - on the southeastern side of the Island, this location was the first land-based location to pick up the distress signal from the Titanic. Very cool interpretive area with an incredible view of the red sandstone cliffs in the area.
Charlottetown historic tours - there are a couple of companies that offer walking tours of the historic area of Charlottetown - I highly recommend this as the guides are awesome and can give you some great info on what Charlottetown was like way back when. One great example is the Confederation Players.
Hope that helps!
Al Douglas
Daniel Davies
Raleigh, North Carolina
Asked: Planning a bicycle tour in August for 10 days with five days in west & east and riding 50-65 km per day . Pls recommend town/villages as base locations, weekly rentals and circular itineraries.
Bob McDoogle
Toronto, Ontario
Asked: How do I keep my 3 and 6 year olds happy and entertained in PEI?
Theresa Nickel
Cold Lake, Alberta
Asked: We would like to go on a shorter bike ride on confederation trail but have no idea where to start or where to rent bikes?