I love history. Where are good places to visit and make sure we see on our trip?
Hi Kacey,
You're coming to the right place if history is what you're in to!
There are a number of museums to check out - a great list to comb through can be found at the websites for the PEI Museum and Heritage Foundation and Community Museum Association of PEI. Also, while in Charlottetown, be sure to check out the Story of Confederation exhibit.
I can also let you know of a few gems that are very interesting to see.
Cape Bear Lighthouse - on the southeastern side of the Island, this location was the first land-based location to pick up the distress signal from the Titanic. Very cool interpretive area with an incredible view of the red sandstone cliffs in the area.
Charlottetown historic tours - there are a couple of companies that offer walking tours of the historic area of Charlottetown - I highly recommend this as the guides are awesome and can give you some great info on what Charlottetown was like way back when. One great example is the Confederation Players.
Hope that helps!
Al Douglas
Julia G
Toronto, Ontario
Asked: What are the best breweries with live music in PEI?
Clive Stanley
Rochester, UK
Asked: What events are planned for Canada Day 2022 in PEI? Any firework displays?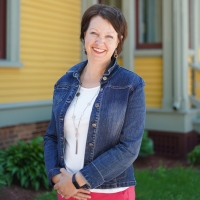 Barnet Fine
Saint Georges, Quebec
Asked: Are there dedicated bicycle paths in and around PEI?