What type of bike is recommended for the Confederation Trail? Is a road bike suitable or does one need a mountain/trail bike?
Answer by: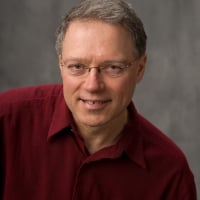 Hi Millie,
Thank you for your question about bikes on the Confederation Trail.  I use my road bike on the trail but I find it's best to use a tire with a good tread. I know other cyclists use hybrid bikes which would also be fine. Mountain bikes aren't necessary but I'd recommend a mountain bike if you're venturing off the trail onto our red dirt roads. 
Enjoy your cycling on PEI! 
Bryson Guptill
 
CHRISTIE TAYLOR
FORT OGLETHORPE, Georgia
Asked: We are arriving in PEI aboard the Caribbean Princess cruise ship in October. Are there any tour companies giving tours of the lighthouses around the Island?
Lynden Legris
Arnprior, Ontario
Asked: Where would you recommend to go for some of the best seafood meals (lobster rolls and fish) and the best french fry trucks?
Benoit Paquin
Laval, Quebec
Asked: My wife and I will bring our own inflatable kayaks. What are the best places to do kayaking by ourselves, regardless if it is in the ocean or a river or both? Regards.