We would like to go on a shorter bike ride on confederation trail but have no idea where to start or where to rent bikes?
Answer by: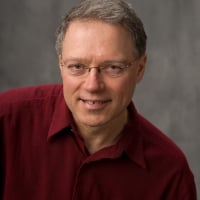 Hi Theresa,
Thanks for your question about biking the Confederation Trail.  With 450 km to choose from, it's hard to know what section to recommend!  
The most popular section is the 11 km stretch from Morell to St. Peter's. This part of the trail runs along beautiful St. Peter's Bay, and there are lots a river views and plum-coloured bridges along this section as well. 
If you want to lengthen your ride, start in Mt. Stewart instead of Morell, and bike to New Zealand instead of St. Peter's. The total distance is 50 km. 
This part of the Confederation Trail is also part of the 700 km Island Walk which is becoming very popular with cyclists too. Here's a map of the whole route.
For bike rentals, try Confederation Trail Bike Rentals in St. Peter's. MacQueen's Bike Shop in Charlottetown also does bike rentals and bike touring, as does Outer Limit Sports in Charlottetown. 
Enjoy your ride on PEI!
Bryson Guptill
 
Daniel Davies
Raleigh, North Carolina
Asked: Planning a bicycle tour in August for 10 days with five days in west & east and riding 50-65 km per day . Pls recommend town/villages as base locations, weekly rentals and circular itineraries.
Bob McDoogle
Toronto, Ontario
Asked: How do I keep my 3 and 6 year olds happy and entertained in PEI?
Esther Ricketts
Bedford, Nova Scotia
Asked: What are the best beaches for sea glass hunting?