What is a lobster roll?
Answer by: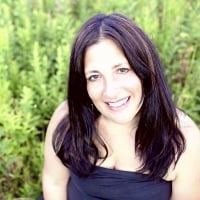 Hello James:
Lobster rolls are one of Prince Edward Island's tastiest treats.
Each chef has his/her own special way of making a lobster roll, but generally speaking, it includes bite-sized chunks of cooked lobster meat, mixed with mayonnaise, celery and lemon juice, and seasoned with salt and pepper. The mixture is then scooped into a freshly-baked bun, and served cold (though some people do toast the bun before filling it).
Last summer, the CBC published an article entitled, "Where to find PEI's best lobster roll."
I also reached out to friends, to ask about their favourite places to feast on lobster rolls, and this is what they recommended:
I hope you'll try a lobster roll (or two!) while you're visiting our beautiful PEI!
Nicole
Daniel Davies
Raleigh, North Carolina
Asked: Planning a bicycle tour in August for 10 days with five days in west & east and riding 50-65 km per day . Pls recommend town/villages as base locations, weekly rentals and circular itineraries.
Bob McDoogle
Toronto, Ontario
Asked: How do I keep my 3 and 6 year olds happy and entertained in PEI?
Theresa Nickel
Cold Lake, Alberta
Asked: We would like to go on a shorter bike ride on confederation trail but have no idea where to start or where to rent bikes?