What is a lobster roll?
Answer by: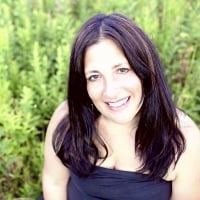 Hello James:
Lobster rolls are one of Prince Edward Island's tastiest treats.
Each chef has his/her own special way of making a lobster roll, but generally speaking, it includes bite-sized chunks of cooked lobster meat, mixed with mayonnaise, celery and lemon juice, and seasoned with salt and pepper. The mixture is then scooped into a freshly-baked bun, and served cold (though some people do toast the bun before filling it).
Last summer, the CBC published an article entitled, "Where to find PEI's best lobster roll."
I also reached out to friends, to ask about their favourite places to feast on lobster rolls, and this is what they recommended:
I hope you'll try a lobster roll (or two!) while you're visiting our beautiful PEI!
Nicole
CHRISTIE TAYLOR
FORT OGLETHORPE, Georgia
Asked: We are arriving in PEI aboard the Caribbean Princess cruise ship in October. Are there any tour companies giving tours of the lighthouses around the Island?
Lynden Legris
Arnprior, Ontario
Asked: Where would you recommend to go for some of the best seafood meals (lobster rolls and fish) and the best french fry trucks?
Millie James
Brockville , Ontario
Asked: What type of bike is recommended for the Confederation Trail? Is a road bike suitable or does one need a mountain/trail bike?