What is a lobster roll?
Hello James:
Lobster rolls are one of Prince Edward Island's tastiest treats.
Each chef has his/her own special way of making a lobster roll, but generally speaking, it includes bite-sized chunks of cooked lobster meat, mixed with mayonnaise, celery and lemon juice, and seasoned with salt and pepper. The mixture is then scooped into a freshly-baked bun, and served cold (though some people do toast the bun before filling it).
Last summer, the CBC published an article entitled, "Where to find PEI's best lobster roll."
I also reached out to friends, to ask about their favourite places to feast on lobster rolls, and this is what they recommended:
I hope you'll try a lobster roll (or two!) while you're visiting our beautiful PEI!
Nicole
Frankie Veenbaas
Calgary, Alberta
Asked: I am coming to New Brunswick in October to visit with family and staying near Shediac. We want to come play a round of golf in PEI and do a costal drive! Based on distance, what would you recommend?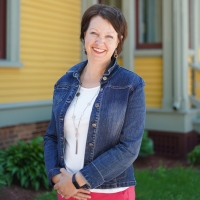 Kathy Schacter
Newmarket, ON
Asked: Interested in an excursion - deep sea fishing in Cavendish. Any suggestions who we should contact. Also where can we rent bicycles?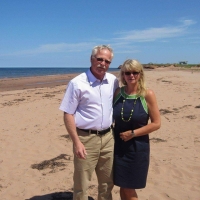 Lynn Langdon
Ancaster, ON
Asked: Hi, I am considering a 6 day trip to PEI the last week of October. I was wondering what the weather is like at that time of year? Would we have missed the fall colours? We want to tour the Island. Any suggestions would be appreciated.