Where on the island can I find the best (authentic) Acadian Meat Pie? What other foods are unique to the island?
Answer by: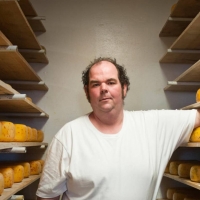 Hi Hal!
If you are looking for the real deal Acadian meat pies, you might as well head to the Wellington, Mont Carmel, Abram's Village area of Prince Edward Island - the Evangeline Region.
This area is the Acadian homeland of the Island - you will find a good meat pie there! You can try Country Oven in Miscouche or the Water St. Bakery in Summerside. If you want to try an authentic recipe I have one for my family's Acadian Meat Pie in the Flavours of Prince Edward Island Cookbook available at Amazon or Indigo online or in store here on PEI! Also, here's a little recipe gem from Tourism PEI's webpage.
Other Acadian specialties to look for- rapure with molasses and chicken fricot.
As far as Island specialties go, here are some seafood-related - seafood chowder, steamed mussels, boiled lobsters, lobster rolls, oysters, steamed clams or fried clams and fish and chips!
Here are some agriculture-based - some of the best cheese, butter and cream in the country, grass fed-potato finished Island Beef, wild blueberry shortcake and great craft beer @ PEI Brewing Co. or Upstreet Craft Brewing!
We are Canada's Food Island- come for the food!
Enjoy the hunt-
Chef Jeff
CHRISTIE TAYLOR
FORT OGLETHORPE, Georgia
Asked: We are arriving in PEI aboard the Caribbean Princess cruise ship in October. Are there any tour companies giving tours of the lighthouses around the Island?
Lynden Legris
Arnprior, Ontario
Asked: Where would you recommend to go for some of the best seafood meals (lobster rolls and fish) and the best french fry trucks?
Millie James
Brockville , Ontario
Asked: What type of bike is recommended for the Confederation Trail? Is a road bike suitable or does one need a mountain/trail bike?