Where is the best place to take sunset pictures in PEI?
Answer by: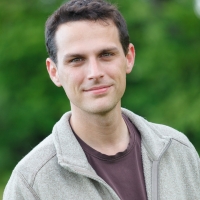 Hi Connor,
I think anyone would be hard-pressed to single out any one location as the absolute best. You will find the options are endless but my own personal preference tends to be towards the beach and coastal areas. For this time of year, particularly the north and west side of the Island will offer great opportunities, but with that being said, I have photographed some great sunsets on the south side over the past week.
If you are the type of person that likes to plan, I use the Photographer's Ephemeris to see where the sun will set on a given month. This website will help guide you and illustrate the direction of where the sun will set. It's a good starting point but please don't take it as an absolute. Unless you are standing among trees blocking your view to the west, you'll have success almost anywhere.
If you would like to look directly into the sun over water, the coastline from North Cape to West Point is where to be. However, there are coastlines in Cape Egmont, Cavendish, Point Prim and Greenwich to East Point that will offer this same experience in the summer months - since the sun is setting so far north right now. It's a much different story in the fall and winter months.
While my preference is to travel to a beach for a sunset, I have seen some fiery skies over farm fields as well. If mother nature and the weather cooperates, the only places I can think of avoiding are the coastlines facing east.
Stephen
Frankie Veenbaas
Calgary, Alberta
Asked: I am coming to New Brunswick in October to visit with family and staying near Shediac. We want to come play a round of golf in PEI and do a costal drive! Based on distance, what would you recommend?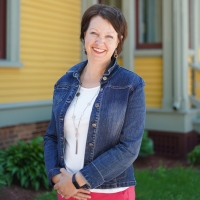 Kathy Schacter
Newmarket, ON
Asked: Interested in an excursion - deep sea fishing in Cavendish. Any suggestions who we should contact. Also where can we rent bicycles?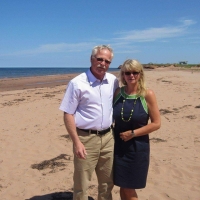 Lynn Langdon
Ancaster, ON
Asked: Hi, I am considering a 6 day trip to PEI the last week of October. I was wondering what the weather is like at that time of year? Would we have missed the fall colours? We want to tour the Island. Any suggestions would be appreciated.