Who serves the best seafood in Summerside?
Good morning Carole,
Thank you for contacting Ask an Islander about where to find the best seafood in Summerside. The fact of the matter is, regardless of where you find yourself on Prince Edward Island, a delicious seafood focused meal is never far away; Summerside is no exception.
One of my favourite restaurants on the Island is Evermoore and it happens to be a brewery as well. If you are a fan of craft beer, I recommend the beer flight. Evermoore has a strong focus on local products including seafood. I've enjoyed everything I have ever eatern there, and I'm sure you'll enjoy it too!
If you're looking for some al fresco dining, the Deckhouse at Spinnaker's Landing (pictured below) is a great option. One of their popular items is fish tacos, but I think you also need an order of their mussels. When you dine on the Island, our mussels are the freshest you'll ever have.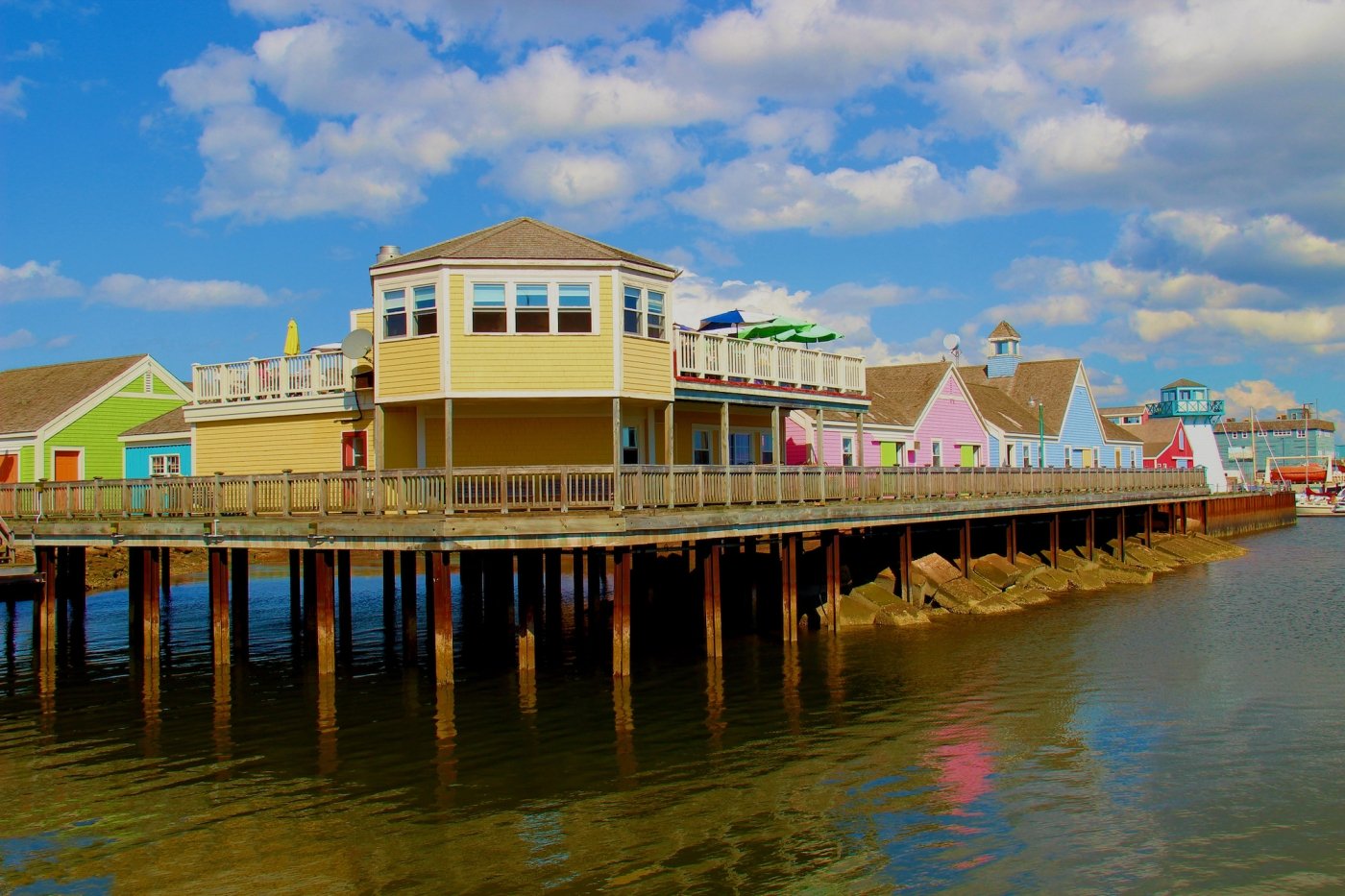 I would be remiss to not include the Frosty Treat on my list of recommendations. This is the iconic dairy bar for locals and tourists alike, located just outside of Summerside in Kensington. In addition to their delicious ice cream treats, they also serve up savoury dishes. My fave is their fried clams and fries. It's such a great place to experience a casual lunch.
I hope you have an incredible stay in Summerside and happy eating!
Chef ILona
Chantal Guilbert
Contrecoeur , Quebec
Asked: Where can you eat something like a fisherman's or seafood platter, different kinds of seafood in one plate?
Katherina Wiebe
Prespatou, Armed Forces (Canada, Europe, Africa, or Middle East)
Asked: I want to travel PEI from tip to tip. Where is the best place to start?
Jayasree Sreekumar
Dartmouth, Nova Scotia
Asked: What is the best way to travel from PEI to Nova Scotia? How many days of stay required to to feel PEI?