Would you please tell me the prices for lobster, Blue Mussels and oysters this year (2022)?
Answer by: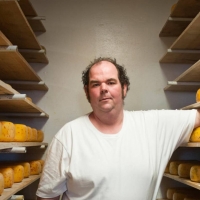 Hi Janet,
The prices of fresh seafood fluctuate and change and it's best to check with some local fish markets like:
That would be able to give you the up-to-date information you are looking for. I hope this helps. 
Cheers!
Chef Jeff McCourt
Daniel Davies
Raleigh, North Carolina
Asked: Planning a bicycle tour in August for 10 days with five days in west & east and riding 50-65 km per day . Pls recommend town/villages as base locations, weekly rentals and circular itineraries.
Bob McDoogle
Toronto, Ontario
Asked: How do I keep my 3 and 6 year olds happy and entertained in PEI?
Theresa Nickel
Cold Lake, Alberta
Asked: We would like to go on a shorter bike ride on confederation trail but have no idea where to start or where to rent bikes?