Would you please tell me the prices for lobster, Blue Mussels and oysters this year (2022)?
Answer by: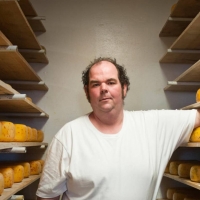 Hi Janet,
The prices of fresh seafood fluctuate and change and it's best to check with some local fish markets like:
That would be able to give you the up-to-date information you are looking for. I hope this helps. 
Cheers!
Chef Jeff McCourt
Chantal Guilbert
Contrecoeur , Quebec
Asked: Where can you eat something like a fisherman's or seafood platter, different kinds of seafood in one plate?
Carole Cyr
Gatineau , Quebec
Asked: Who serves the best seafood in Summerside?
Katherina Wiebe
Prespatou, Armed Forces (Canada, Europe, Africa, or Middle East)
Asked: I want to travel PEI from tip to tip. Where is the best place to start?