Jacques Cartier Provincial Park
Location: North Cape Coastal Drive
Park Type: Campground
Supervised Beach: Yes
At Jacques Cartier Provincial Park, enjoy panoramic views of the Gulf of St. Lawrence and its slender sandy beach. This park is named for Jacques Cartier, who came ashore to this area in 1534 as the Island's first European visitor. He remarked that this was "the fairest land 'tis possible to see!"
Park amenities include a supervised beach, restrooms with showers, playground and a provincial campground with serviced and unserviced sites. Pets permitted on leash.
Open June to September
Contact: 902-853-8632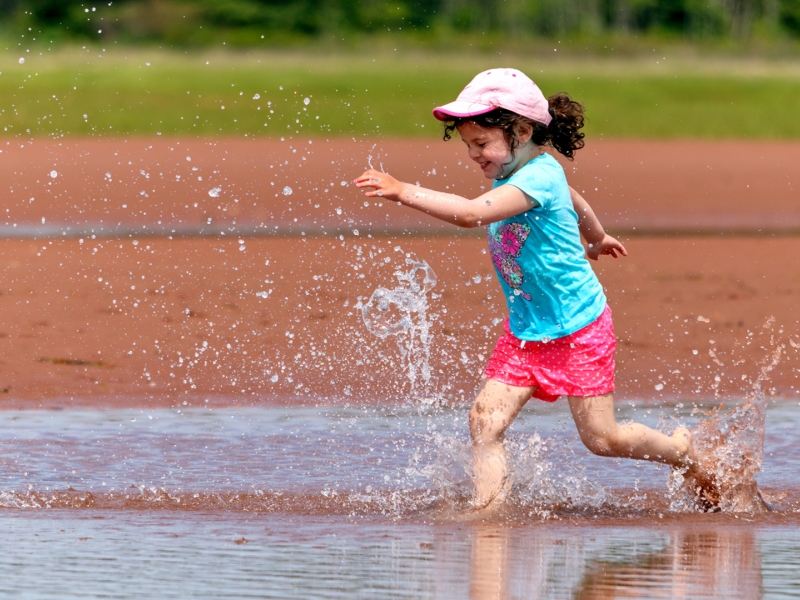 Campground
Jacques Cartier Provincial Park
Enjoy the park's beachfront campground with panoramic views of the Gulf of St. Lawrence. 
Campground offers unserviced, 2-way and 3-way sites and camp cabins, restrooms, showers, dump station, park amenities, recreational programming and special events.
Online booking available.
What to Do in North Cape Coastal Drive
Souper Musical - La veillée au village
A unique musical dinner theatre! Fantastic music & hilarious comedy by renowned Acadian artists with...
Dillon's Convenience & Pizzeria
A family atmosphere with the convenience of good food.
Alberton Museum & Genealogy Centre
National Historic Site, collection depicts range of activities carried out by PEI's early settlers.
Stompin' Tom Centre
Share the culture of PEI through stories, songs and great Island food!
Malpeque Fine Iron Products
Creative designers and metal artists Eric and Dianne Schurman have been working with iron in many...
Callaghan's Restaurant & Bar
Experience Island-inspired cuisine overlooking the Mill River Golf Course.
MacAusland Woollen Mills
Making and selling 100% wool blankets, yarn, woollen products.
Tyne Valley Teas Café
We serve brunches and light lunches, Fancy Afternoon Teas.
Island's End Tuna Charters
Come on board Little Moses, the 44-ft., Transport Canada-approved vessel, and join the big-game...