Brudenell River Provincial Park
Location: Points East Coastal Drive
Park Type: Campground
Supervised Beach: No
Nestled on the Brudenell River, the Brudenell Provincial Park is the largest in eastern PEI with wide open spaces, a marina, wooded areas and a beach for swimming. Day-use visitors also enjoy special events and easy access to the Confederation Trail.
Private operators offer canoe, kayak and paddleboard rentals and horseback riding is available.
Nearby towns and attractions include Georgetown, Cardigan, Garden of The Gulf Museum, Brudenell Riding Stables and the Confederation Trail.
Open June – October
Contact: 652-8966
LIFEGUARD NOT ON DUTY at this time. When beaches are UNSUPERVISED, visitors swim at their OWN RISK.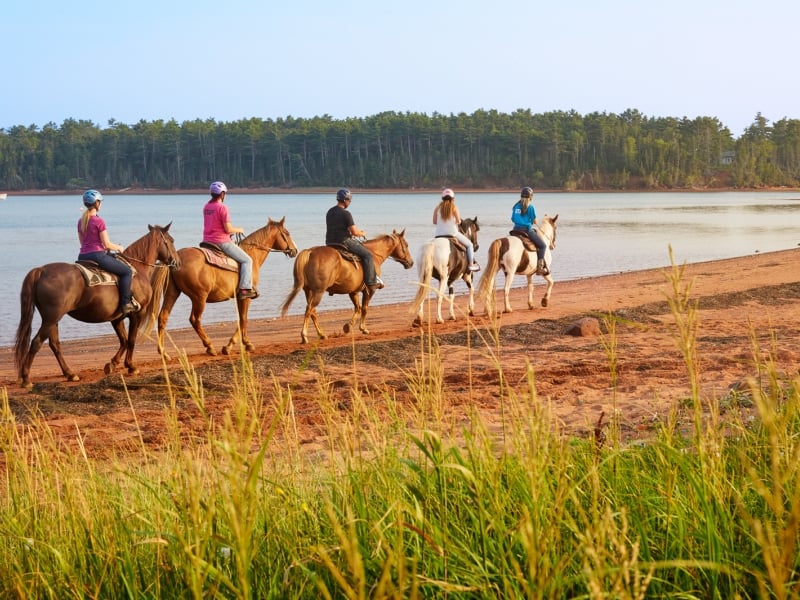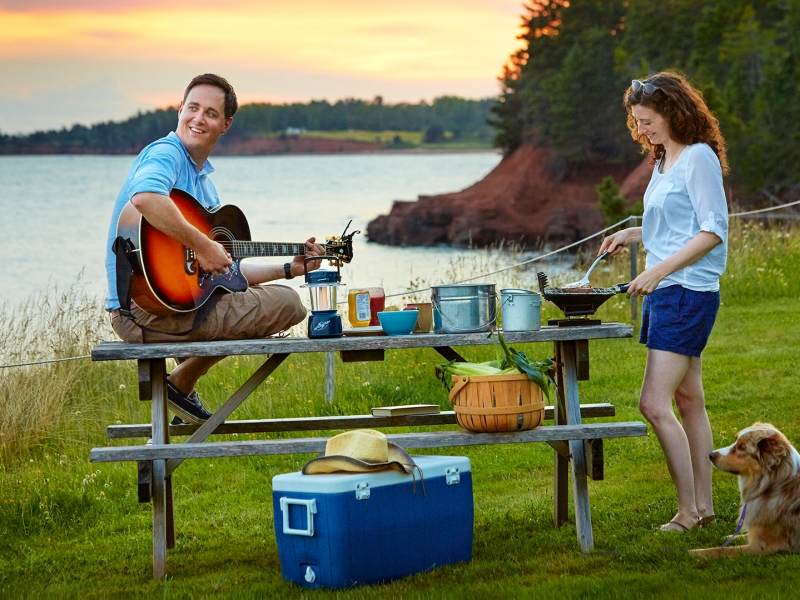 Campground
Brudenell River Provincial Park
25-site RV park with wi-fi available, wheelchair-accessible washrooms, laundromat and an outdoor heated pool (supervised Jun 30 to Sep 5). Two-way sites in wooded clearing, wooded tent sites. Dump station nearby. Cook shelter and activity centre with washrooms suitable for large gatherings (reservations required).
What to Do in Points East Coastal Drive
Julio's Oyster Express
Oyster bar serving a curated selection of freshly-shucked PEI Oysters. Shucking demonstration and...
Pappy's BBQ Joint
Cuisine BBQ authentique qui s'inspire des recettes provenant des États du Sud. Ouvert du jeudi au...
Lakeside Trail Rides
Brudenell Riding Stables has expanded to a second location in Lakeside on the beautiful north shore...
Belfast Mini Mills
A true knitter's paradise! For those that love textiles, traditional crafts and culture, this is...
Avondale Golf Course
This Jeff Fuller golf course is located just 20 minutes from Charlottetown. One of the best designs...
Belfast Highland Greens
The 3209-yard Belfast Highland Greens Golf Course is one of the most scenic 9-hole golf courses...
Montague Welcome Centre
Located in the former train station on the Montague waterfront. Staff are available to assist you...
Barvelapei Pizzeria Mercato
Artisan pizzas and flatbread.
Brudenell Riding Stables
Horseback riding on wooded trails and along a sandy beach. Pony rides on the property and elsewhere.