Linkletter Provincial Park
Location: North Cape Coastal Drive
Park Type: Campground
Supervised Beach: No
Enjoy the wide-open green space overlooking the Bedeque Bay and its close proximity to the City of Summerside, Slemon Park and the Confederation Bridge.
Park amenities include serviced and unserviced campsites, unsupervised bay beach, playground equipment, laundromat and wifi. Pets permitted on leash. A store is located within 4 kms.
George Linkletter II settled in Prince Edward Island in the mid-1700s and immediately became established as a potato farmer.
Open June – September
Contact: 902-888-8366
LIFEGUARD NOT ON DUTY at this time. When beaches are UNSUPERVISED, visitors swim at their OWN RISK.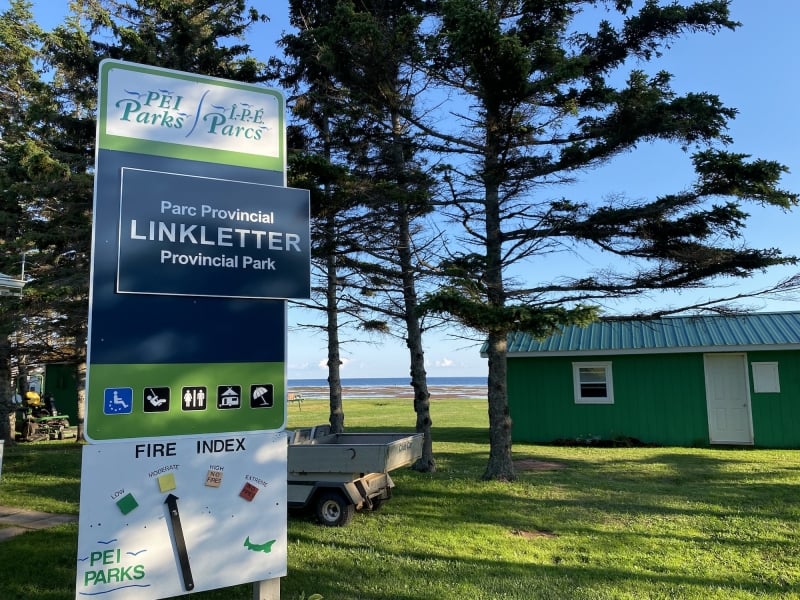 What to Do in North Cape Coastal Drive
Freeland Bistro-Vietnamese Canadian Cuisine
Serving all-day breakfast, Canadian and homemade Vietnamese food.
Lighthouse Willy's Restaurant
Open for lunch and dinner with a specialization in seafood with a local lobster dinner option.
Whispering Hope Farm
A wonderful farm experience, make memories with family and friends. Wear appropriate footwear and...
Souper Musical - La veillée au village
A unique musical dinner theatre! Fantastic music & hilarious comedy by renowned Acadian artists with...
Dillon's Convenience & Pizzeria
A family atmosphere with the convenience of good food.
Oyster Art Studio & Gallery
Come and discover nature's miniature worlds hidden from casual view inside a tiny section of oyster...
Shirley's Café
This café and restaurant is a staple in the west offering a full home-cooked menu.
Paul's Bike Shop
Sales, service, repairs, tune-ups, parts and accessories.
North Cape Experience, Nature and Technology in Perfect Harmony
North end of Rte 12. Witness the meeting of the waters as the Gulf of St. Lawrence and the...