Linkletter Provincial Park
Location: North Cape Coastal Drive
Park Type: Campground
Supervised Beach: No
Enjoy the wide-open green space overlooking the Bedeque Bay and its close proximity to the City of Summerside, Slemon Park and the Confederation Bridge.
Park amenities include serviced and unserviced campsites, unsupervised bay beach, playground equipment, laundromat and wifi. Pets permitted on leash. A store is located within 4 kms.
George Linkletter II settled in Prince Edward Island in the mid-1700s and immediately became established as a potato farmer.
Open June – September
Contact: 902-888-8366
LIFEGUARD NOT ON DUTY at this time. When beaches are UNSUPERVISED, visitors swim at their OWN RISK.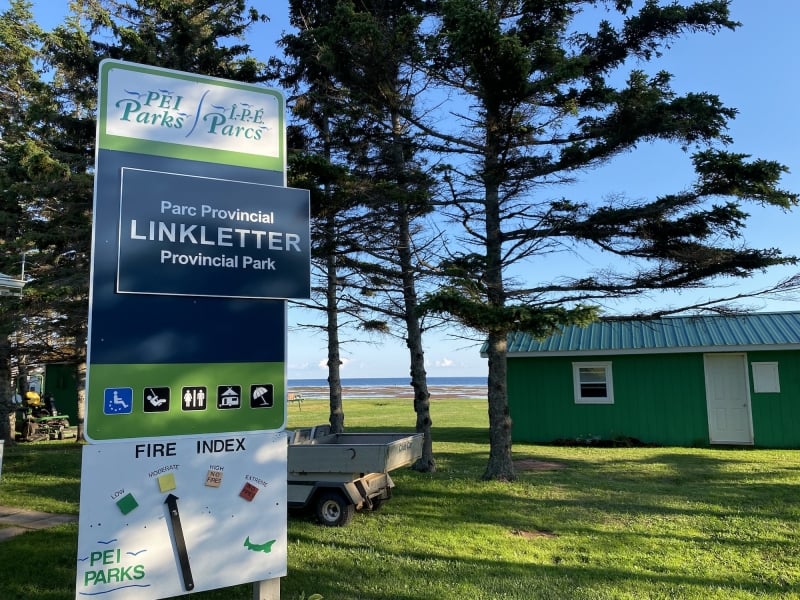 What to Do in North Cape Coastal Drive
Souper Musical - La Veiléle Au Village
A unique musical dinner theatre! Fantastic music & hilarious comedy by renowned Acadian artists with...
Dillon's Convenience & Pizzeria
A family atmosphere with the convenience of good food.
Moth Lane Brewing
A cold craft beer and a chair on the patio are waiting for you.
Mill River Golf Course
Golf Digest Places to Play says "challenging and pretty." This mature-forest championship course...
Resto-Bar La Trappe
Enjoy down home hospitality, delicious home-cooking featuring local produce, Acadian cuisine and...
Sherbrooke Island Crafters' Centre
Featuring: magnetic jewellery, preserves, woodworking, hooked rugs, crafts, watch repair and more.
North Cape Experience, Nature and Technology in Perfect Harmony
North end of Rte 12. Witness the meeting of the waters as the Gulf of St. Lawrence and the...
Vinny's Restaurant & Take-Out
Known for friendly service, great pizza, daily specials and generous portions.
Sally's Galley Pub & Grill
Try our local favourites from the land and sea. Relax on the deck overlooking the harbour and beyond...