Panmure Island Provincial Park
Location: Points East Coastal Drive
Park Type: Campground
Supervised Beach: Yes
Enjoy this park's open green space and long, white sandy beach. With water on both sides of a causeway, this area is known as one of the most picturesque of Prince Edward Island. You'll want to have your camera ready at the scenic viewing tower.
Park amenities include a supervised beach, provincial campground with serviced and unserviced campsites, restaurant, beach house with change rooms, showers and flush toilets and kitchen shelter.
The Native Council of Prince Edward Island hosts their Annual Abegweit Pow Wow in the park.
Open June – September
LIFEGUARD NOT ON DUTY. Beaches are UNSUPERVISED and visitors swim at their OWN RISK.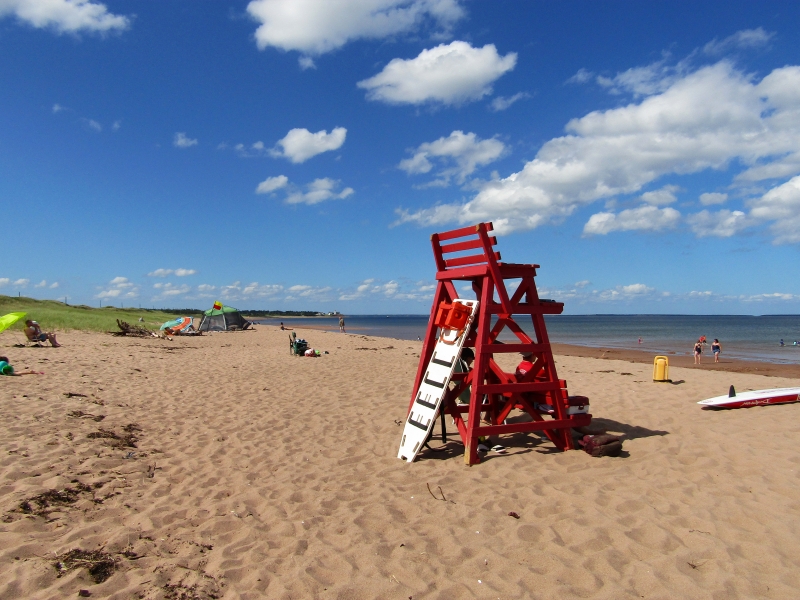 What to Do in Points East Coastal Drive