Sally's Beach Provincial Park
Location: Points East Coastal Drive
Park Type: Day Use Park
Supervised Beach: No
Enjoy this park's open green space, beautiful white sand beach and hiking trails. This location is known for beachcombing, smaller crowds and oceanfront views overlooking the Northumberland Strait. Hike around the point and along the beachfront.
Amenities at this day-use park include an unsupervised beach, washrooms with change facilities and a picnic shelter perfect for a family beach day.
This area is named after Sarah (Sally) Steele of Little Pond, who spent her entire life on the land that is now the provincial park.
Open mid-June to mid-September.
LIFEGUARD NOT ON DUTY at this time. When beaches are UNSUPERVISED, visitors swim at their OWN RISK.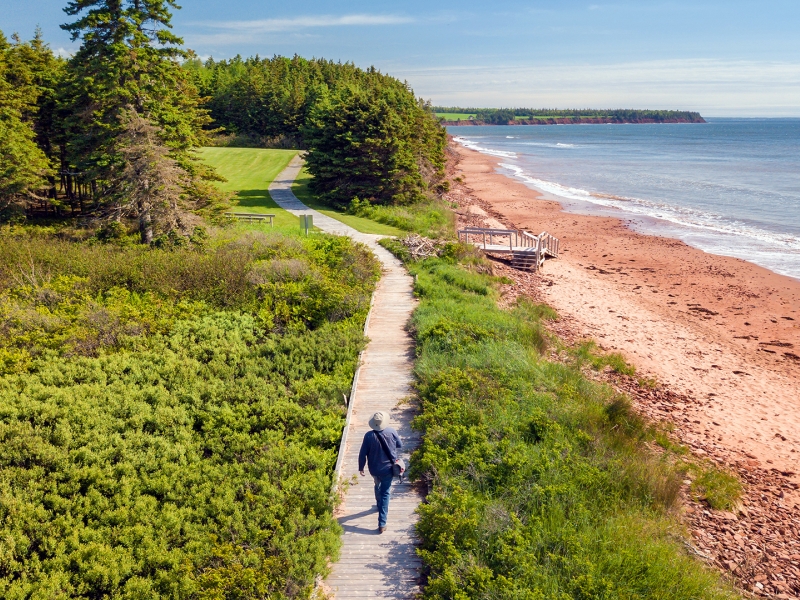 What to Do in Points East Coastal Drive
Brudenell Riding Stables
Faites de l'équitation dans des sentiers boisés et le long d'une plage sablonneuse. Promenades en...
Captain Nate's Murray Island Adventures
Enjoy a tour on our Luxury Pontoon Boat with easy-on, easy-off access, plush seating, maritime music...
Fly Fish PEI
Experience some of the finest fly fishing in Atlantic Canada.
Harbourview Restaurant
Local seafood restaurant beside the wharf in Murray Harbour, delicious homemade pies, bread pudding.
Fleece and Harmony Yarn Shop and Woolen Mill
A sheep and fibre lover's paradise! Come see our woolen mill in action, meet our sheep and purchase...
Bogside Brewing
Bogside is a choice. A way of life. Be local. Be cool. Be kind. Make a difference. Make it yours.
Red Neil's Eatery
Proudly serving fresh Island fare with a view.
Orwell Corner Historic Village
Just off the TransCanada Hwy between Charlottetown and the ferry to Nova Scotia. One of the seven...
Shoreline Design
Lifestyle Magazine has called our sea glass jewellery "one of the top 10 must have souvenirs in the...