Sally's Beach Provincial Park
Location: Points East Coastal Drive
Park Type: Day Use Park
Supervised Beach: No
Enjoy this park's open green space, beautiful white sand beach and hiking trails. This location is known for beachcombing, smaller crowds and oceanfront views overlooking the Northumberland Strait. Hike around the point and along the beachfront.
Amenities at this day-use park include an unsupervised beach, washrooms with change facilities and a picnic shelter perfect for a family beach day.
This area is named after Sarah (Sally) Steele of Little Pond, who spent her entire life on the land that is now the provincial park.
Open mid-June to mid-September.
LIFEGUARD NOT ON DUTY at this time. When beaches are UNSUPERVISED, visitors swim at their OWN RISK.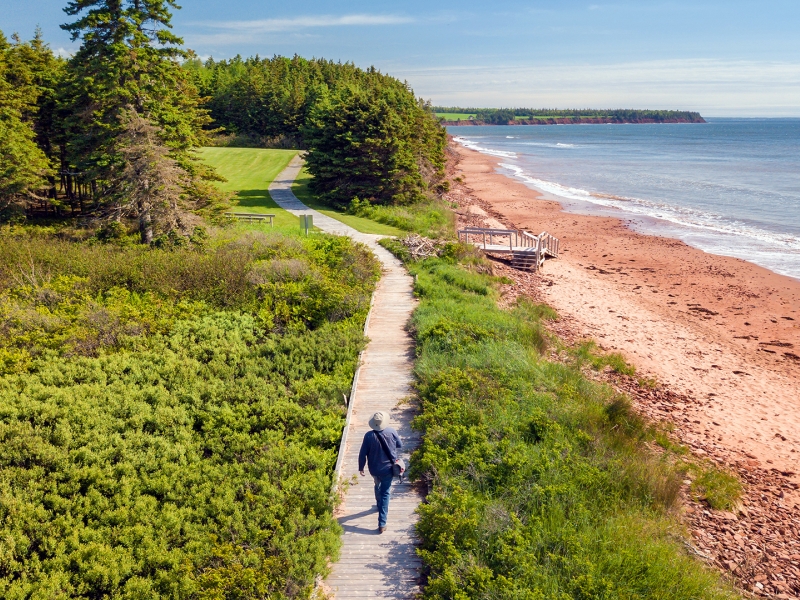 What to Do in Points East Coastal Drive
Avondale Golf Course
This Jeff Fuller golf course is located just 20 minutes from Charlottetown. One of the best designs...
Belfast Highland Greens
The 3209-yard Belfast Highland Greens Golf Course is one of the most scenic 9-hole golf courses...
Montague Welcome Centre
Located in the former train station on the Montague waterfront. Staff are available to assist you...
Barvelapei Pizzeria Mercato
Artisan pizzas and flatbread.
Brudenell Riding Stables
Horseback riding on wooded trails and along a sandy beach. Pony rides on the property and elsewhere.
Gillis' Drive In Restaurant
A 60s style drive in and one of the last car hops in Canada, offering curb service, dine-in or take...
Brudenell Miniatures Barnyard Zoo
Seasonal petting farm with a variety of animals, fun for the whole family!
Captain Nate's Murray Island Adventures
Enjoy a tour on our Luxury Pontoon Boat with easy-on, easy-off access, plush seating, maritime music...
Fly Fish PEI
Experience some of the finest fly fishing in Atlantic Canada.