Wood Islands Provincial Park
Location: Points East Coastal Drive
Supervised Beach: No
This seasonal day-use park features a large green space with playground equipment, rest room facilities, picnic facilities, as well as an unsupervised beach and boat ramp.
The Wood Island Provincial Park offers a great vantage point to watch the Northumberland Ferries coming and going to Nova Scotia every 90 minutes in summer. The Wood Islands Lighthouse is adjacent to the park and offers tours and a gift shop.
On-site food services. Pets are permitted on leash.
Open mid-June to mid-September
Contact: 902-652-8950
LIFEGUARD NOT ON DUTY at this time. When beaches are UNSUPERVISED, visitors swim at their OWN RISK.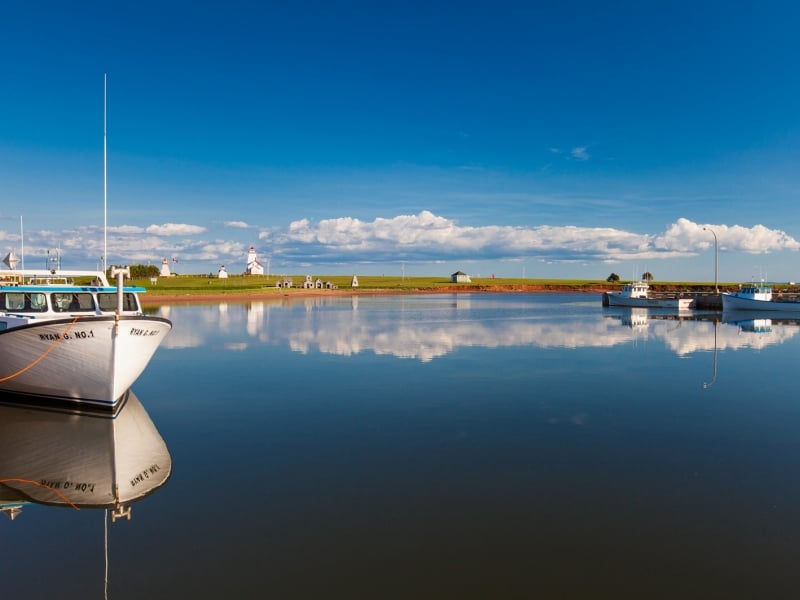 What to Do in Points East Coastal Drive
Artisans Waterfront
The Gallery of Makers! A cooperative made up of juried PEI artists and artisans.
Basin Head Day Park
2 km east of Red Point Provincial Park. A beautiful white, sandy beach. Listen to the ocean, hear...
Gillis' Drive In Restaurant
A 60s style drive in and one of the last car hops in Canada, offering curb service, dine-in or take...
Barvelapei Pizzeria Mercato
Artisan pizzas and flatbread.
Nellie's Landing E-Bike Tours & Rentals
Hop on an electric bike and explore the beautiful landscapes and sites of southeastern Prince Edward...
Pappy's BBQ Joint
Cuisine BBQ authentique qui s'inspire des recettes provenant des États du Sud. Ouvert du jeudi au...
Orwell Corner Historic Village
Located just off the Trans Canada Hwy between Charlottetown and the ferry to Nova Scotia. Surround...
St. Peters Destination Centre
Located at the Confederation Trail with views of mussel farms and just minutes from the breathtaking...
Maroon Pig Art Gallery & Sweet Shop
The Maroon Pig Art Gallery & Sweet Shop is a small batch bakery/sweet shop and art gallery. In this...