Wood Islands Provincial Park
Location: Points East Coastal Drive
Supervised Beach: No
This seasonal day-use park features a large green space with playground equipment, rest room facilities, picnic facilities, as well as an unsupervised beach and boat ramp.
The Wood Island Provincial Park offers a great vantage point to watch the Northumberland Ferries coming and going to Nova Scotia every 90 minutes in summer. The Wood Islands Lighthouse is adjacent to the park and offers tours and a gift shop.
On-site food services. Pets are permitted on leash.
Open mid-June to mid-September
Contact: 902-652-8950
LIFEGUARD NOT ON DUTY at this time. When beaches are UNSUPERVISED, visitors swim at their OWN RISK.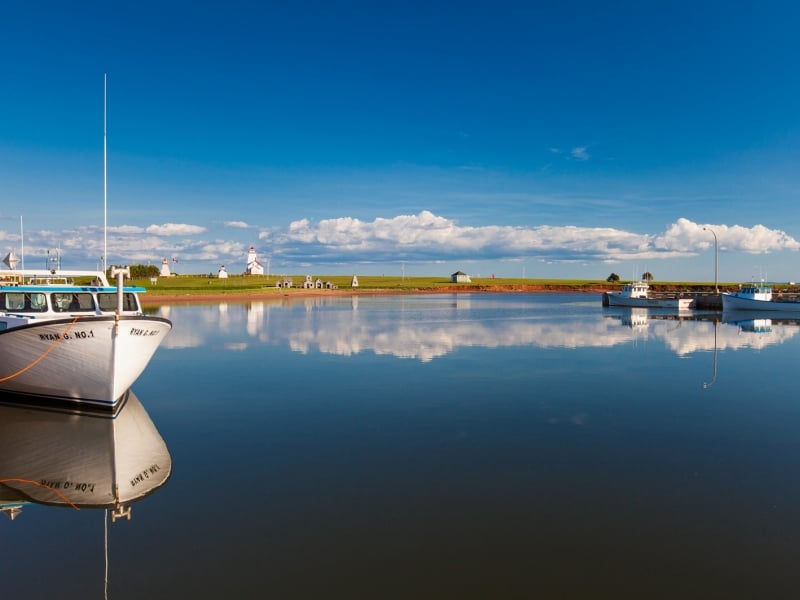 What to Do in Points East Coastal Drive
Freckles and Porcelain
Step back into a world you didn't even know you missed at Freckles and Porcelain. Emily Carlaw, an...
Julio's Oyster Express
Oyster bar serving a curated selection of freshly-shucked PEI Oysters. Shucking demonstration and...
Pappy's BBQ Joint
Cuisine BBQ authentique qui s'inspire des recettes provenant des États du Sud. Ouvert du jeudi au...
Lakeside Trail Rides
Brudenell Riding Stables has expanded to a second location in Lakeside on the beautiful north shore...
Belfast Mini Mills
A true knitter's paradise! For those that love textiles, traditional crafts and culture, this is...
Avondale Golf Course
This Jeff Fuller golf course is located just 20 minutes from Charlottetown. One of the best designs...
Belfast Highland Greens
The 3209-yard Belfast Highland Greens Golf Course is one of the most scenic 9-hole golf courses...
Montague Welcome Centre
Located in the former train station on the Montague waterfront. Staff are available to assist you...
Barvelapei Pizzeria Mercato
Artisan pizzas and flatbread.